NIGHT FURY x AHSCo ~ decal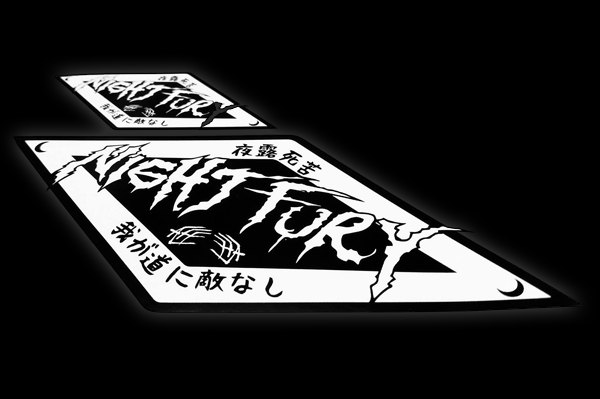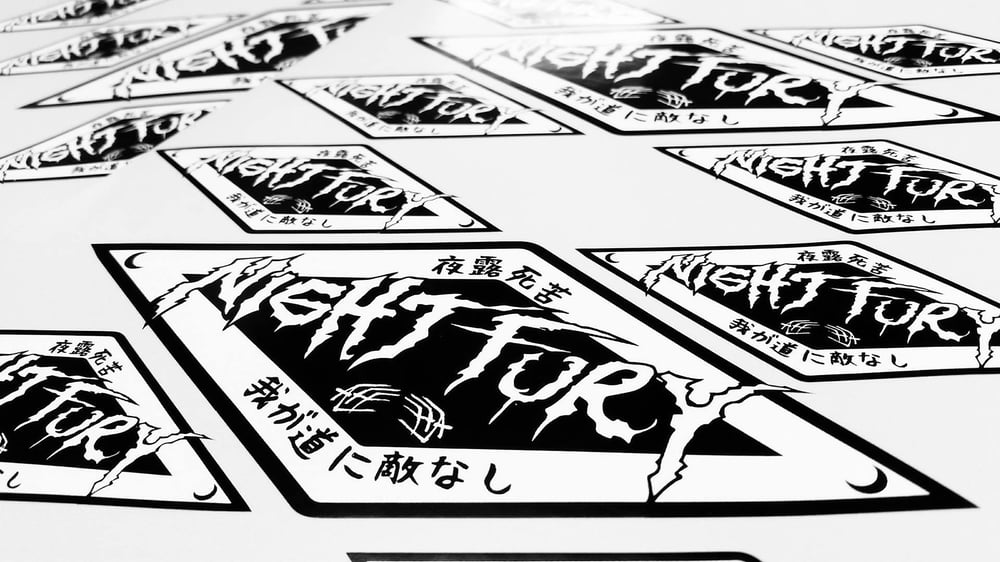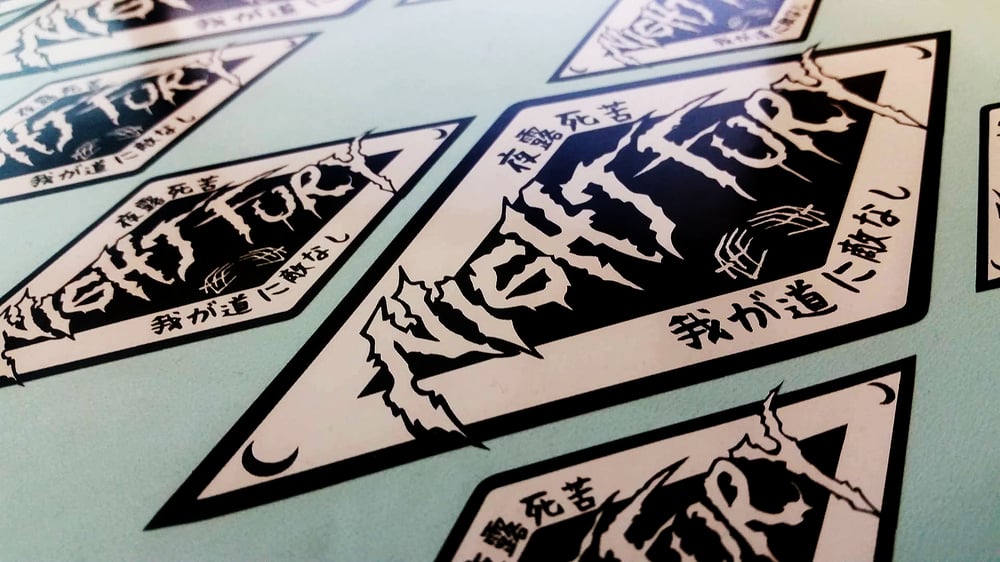 NIGHT FURY x AHSCo collaboration decals.
Bōsōzoku phrase on top roughly translated to english reads "Nice to meet you" and on the bottom reads "No enemies in my way".
" Night Fury " Hand drawn by Giovannie Fury,
Design and modifications done by Mason Kowbel.
Available in two sizes.
Printed using Gerber EDGE Fx print technology - 2mm white 3m 7 year adhesive vinyl base layer with a gloss finish. All of our decals are able to be removed without tearing or leaving behind sticky residue. 100% waterproof
Re-stick-able: NO!