MYSTIFY - RETRO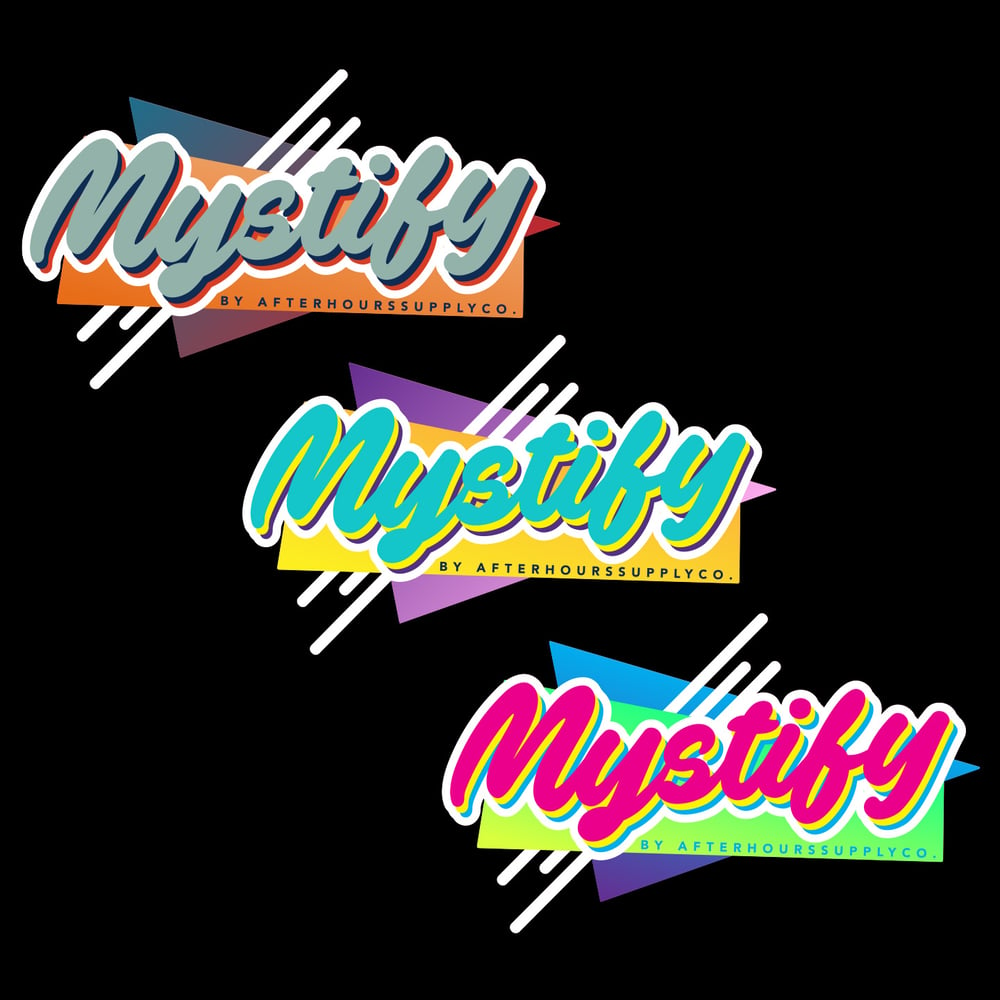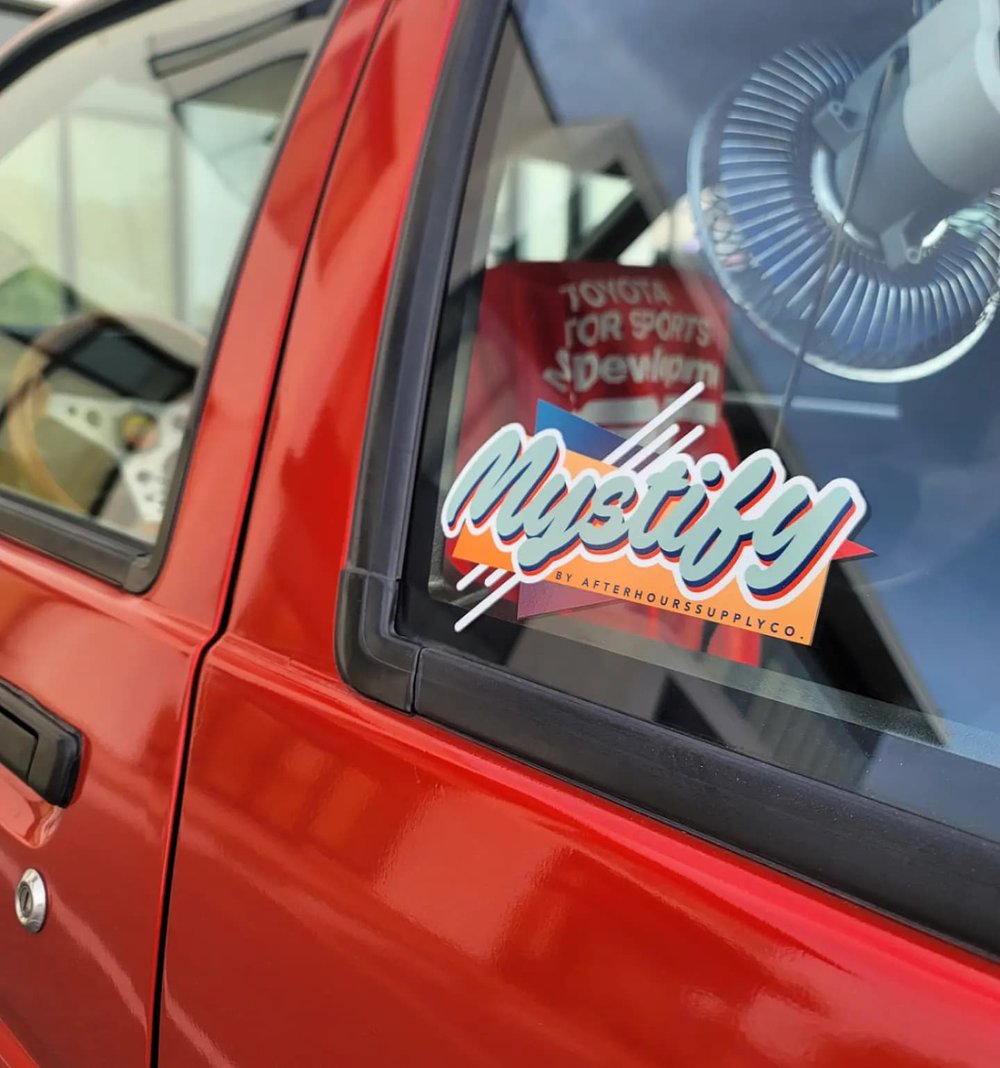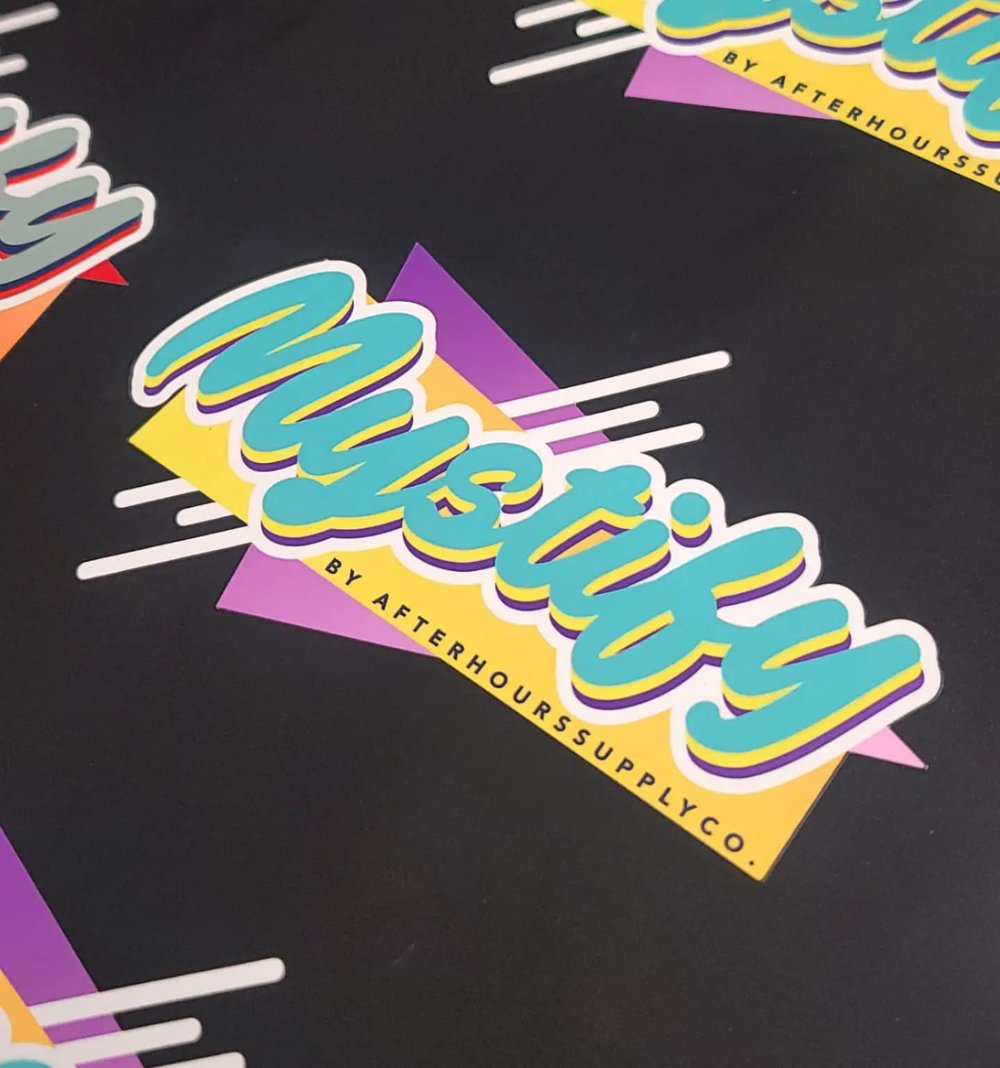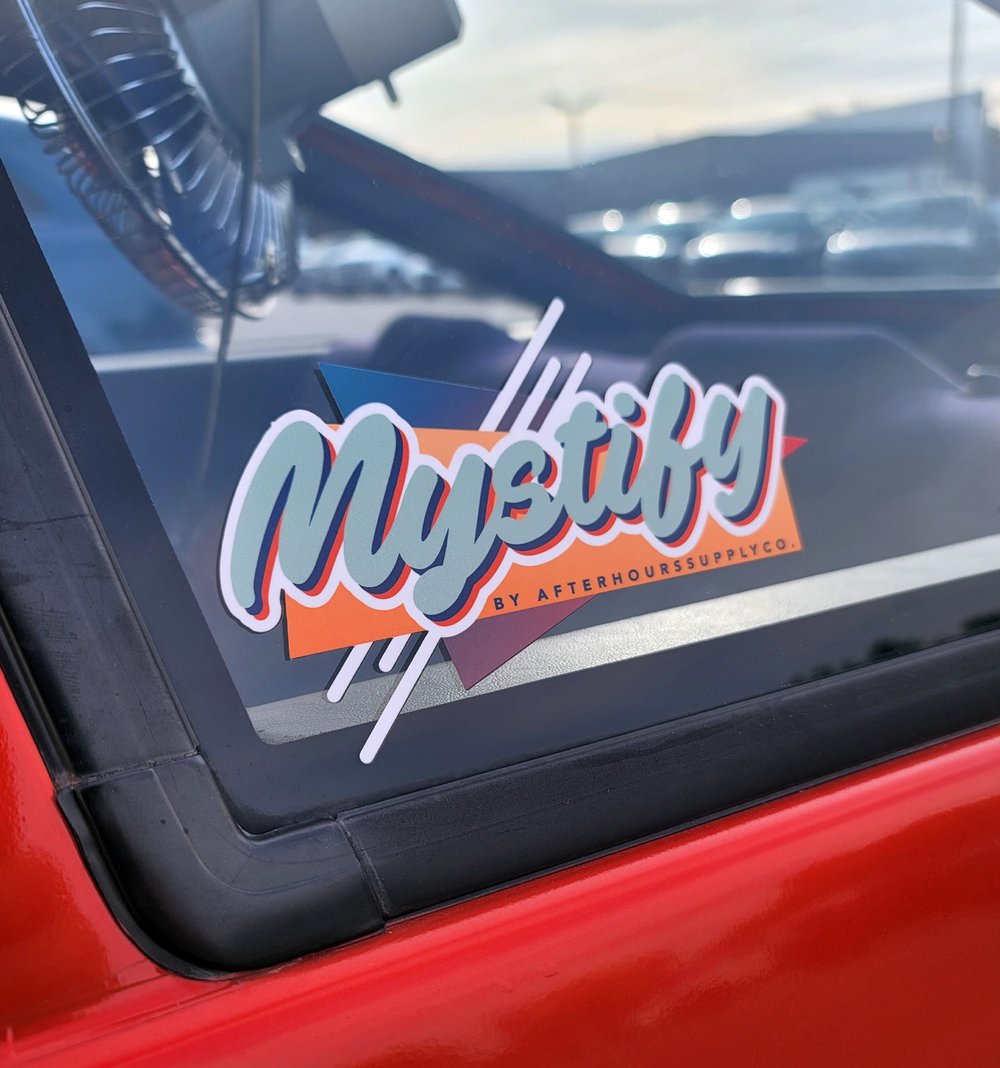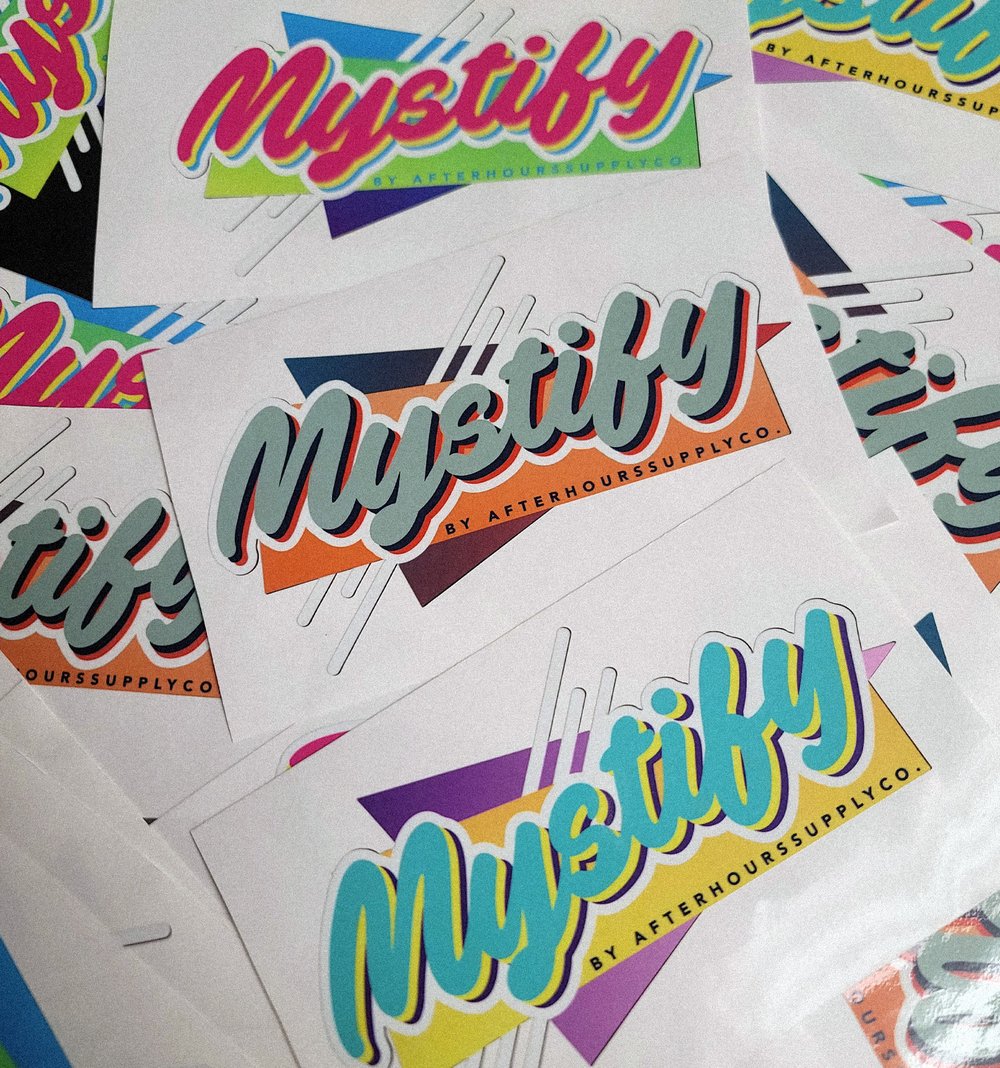 "MYSTIFY" by AHSCO
Memphis style artwork screams the 80's & 90's. Put this stylish sticker on your cool retro vehicle or anywhere your heart desires.
Size - 6" width.
Printed using latex ink on top of quality 3m vinyl with air release capability. These stickers are very easy to apply.
All of our decals are laminated using 3M laminate with UV blocking qualities to ensure these don't fade !
Worldwide shipping.