Good Ride Roundle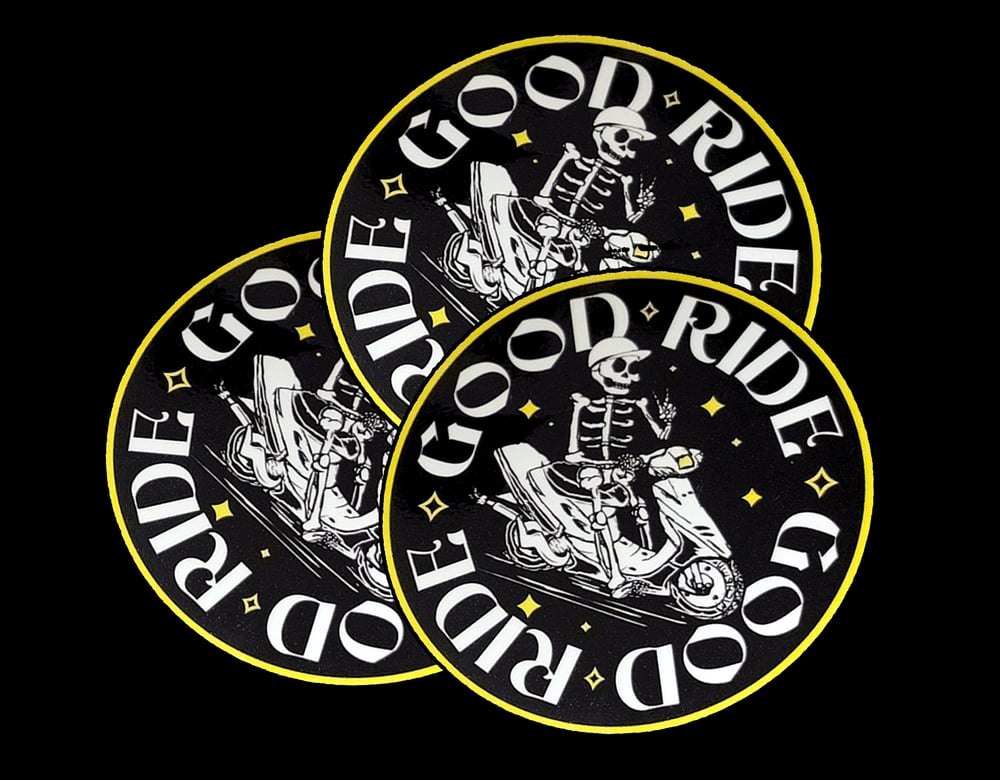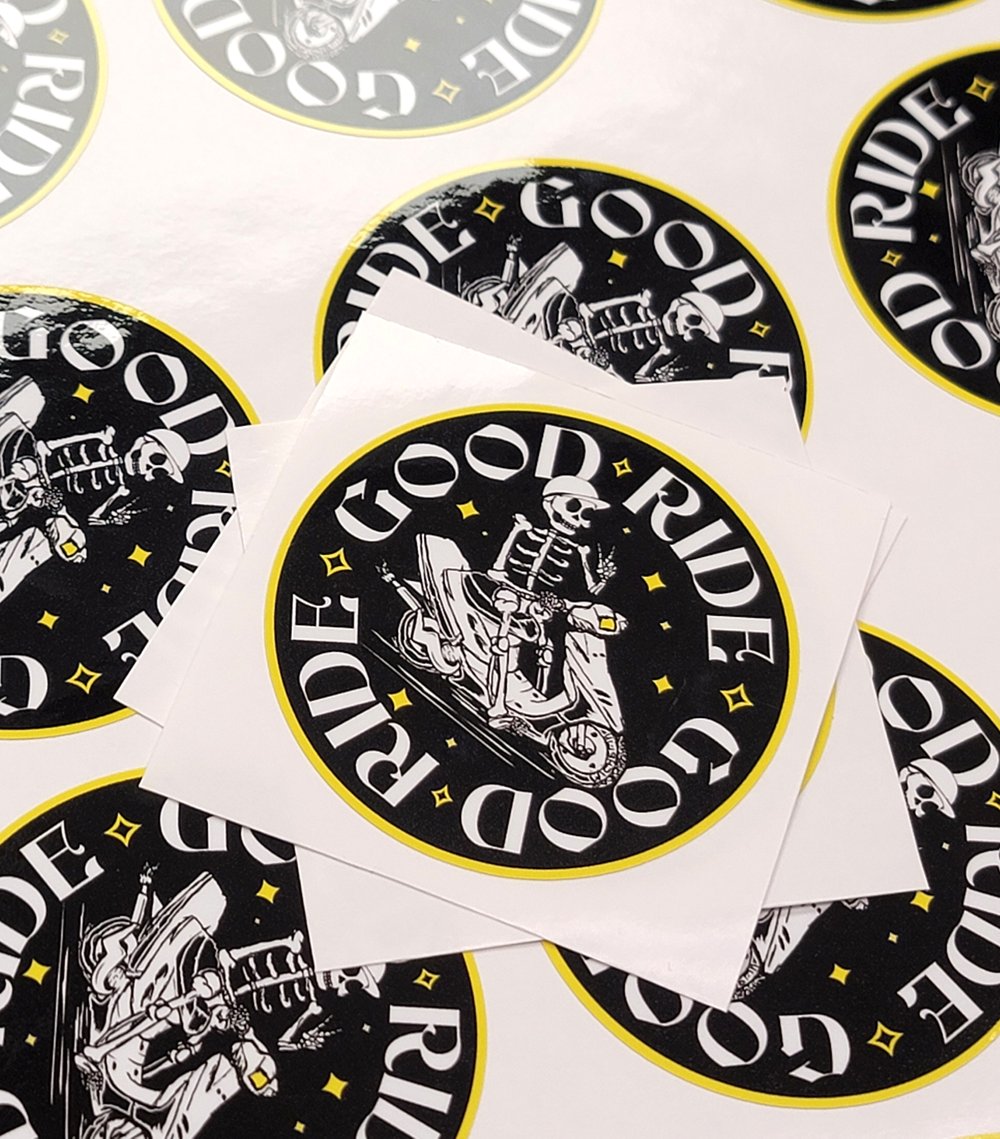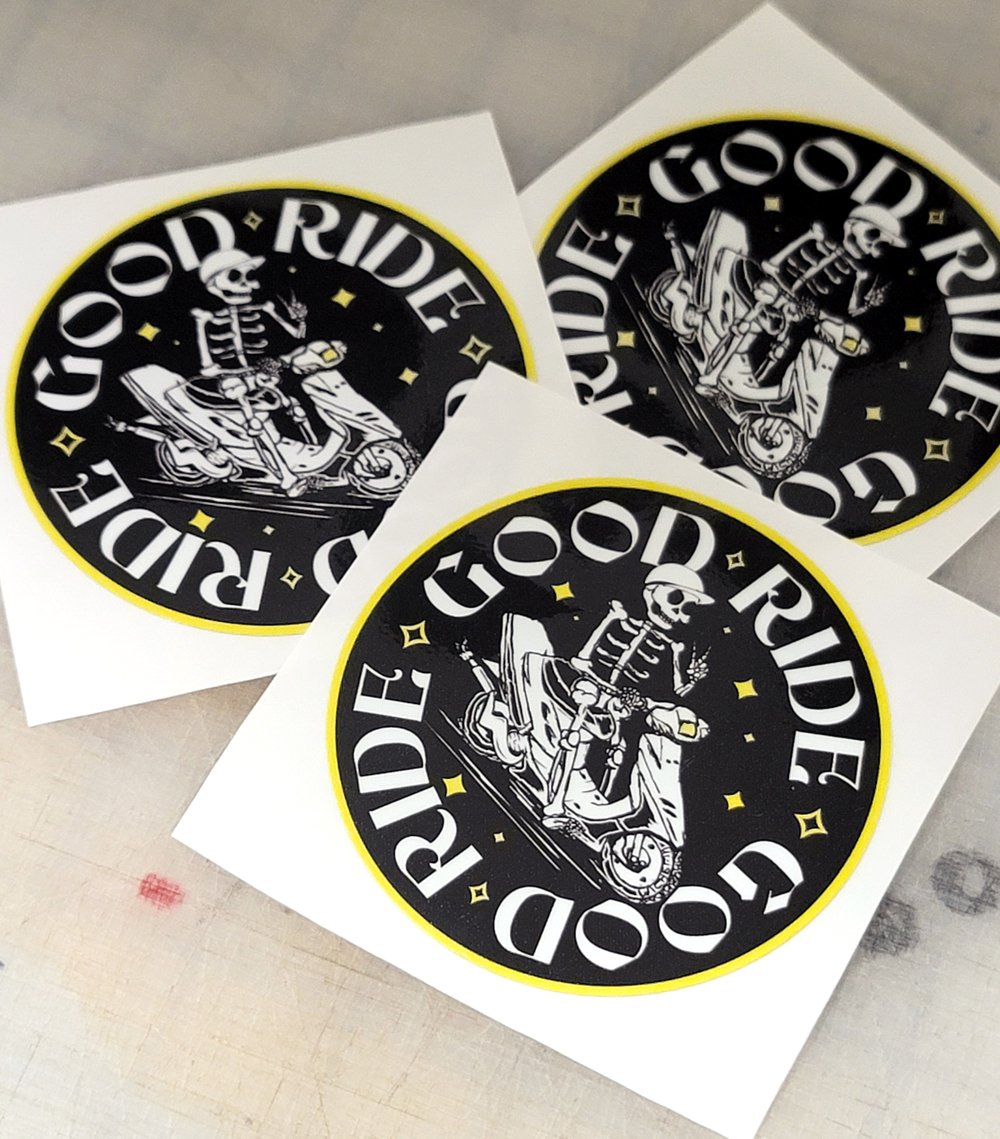 Gentsuki styled scooters have been taking the world by storm! Show your love for the style with this sticker!
Stick this wherever you want !
旧原付
Dimensions: 3.5x3.5"
Each sticker order will receive 1 free AHSCO logo die cut decal in a mystery colored unless specified.
Printed in house 3m 7 year adhesive vinyl with a gloss UV protectant over laminate. All of our decals are able to be removed without tearing or leaving behind sticky residue. 100% waterproof
Re-stick-able: YES!
For more information and details please contact us at afterhou[email protected] or via our contact button on the website.
*** ALL PRICING IN CANADIAN DOLLARS ***