Daisho Works - Die Cuts V2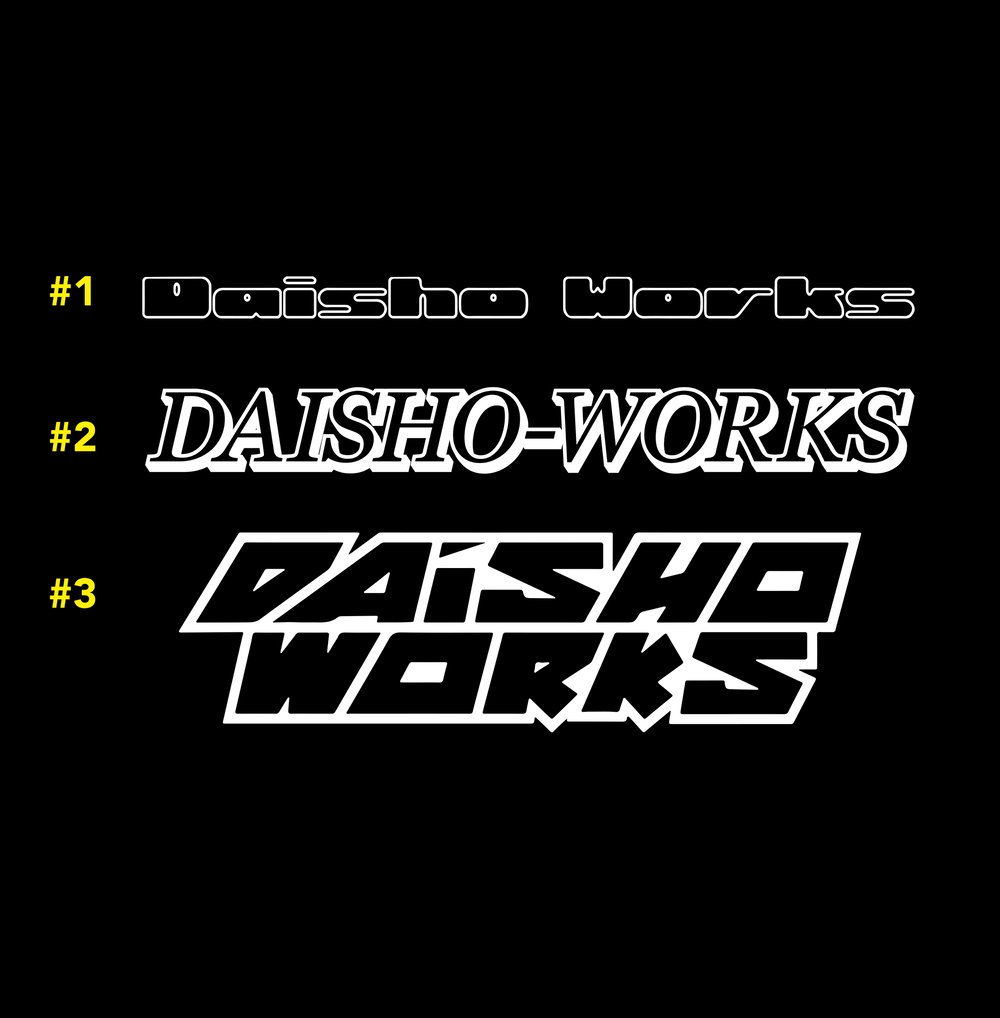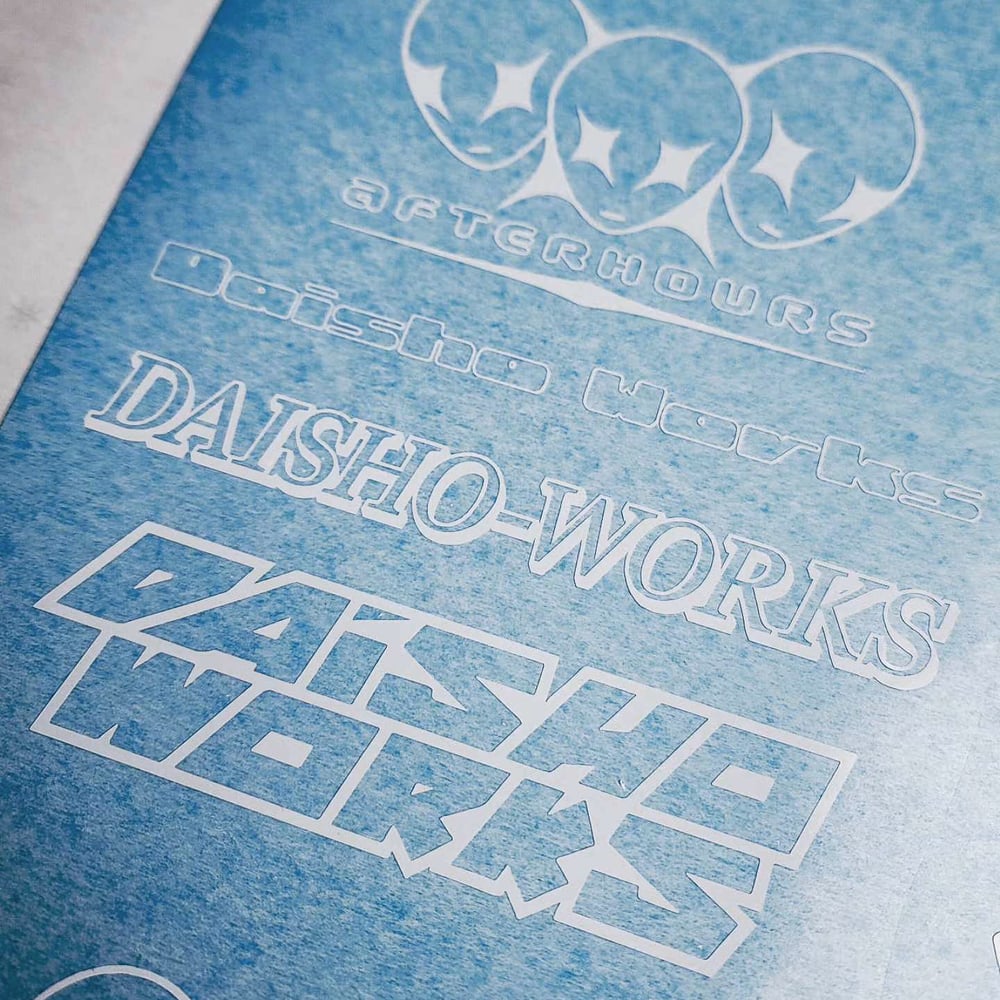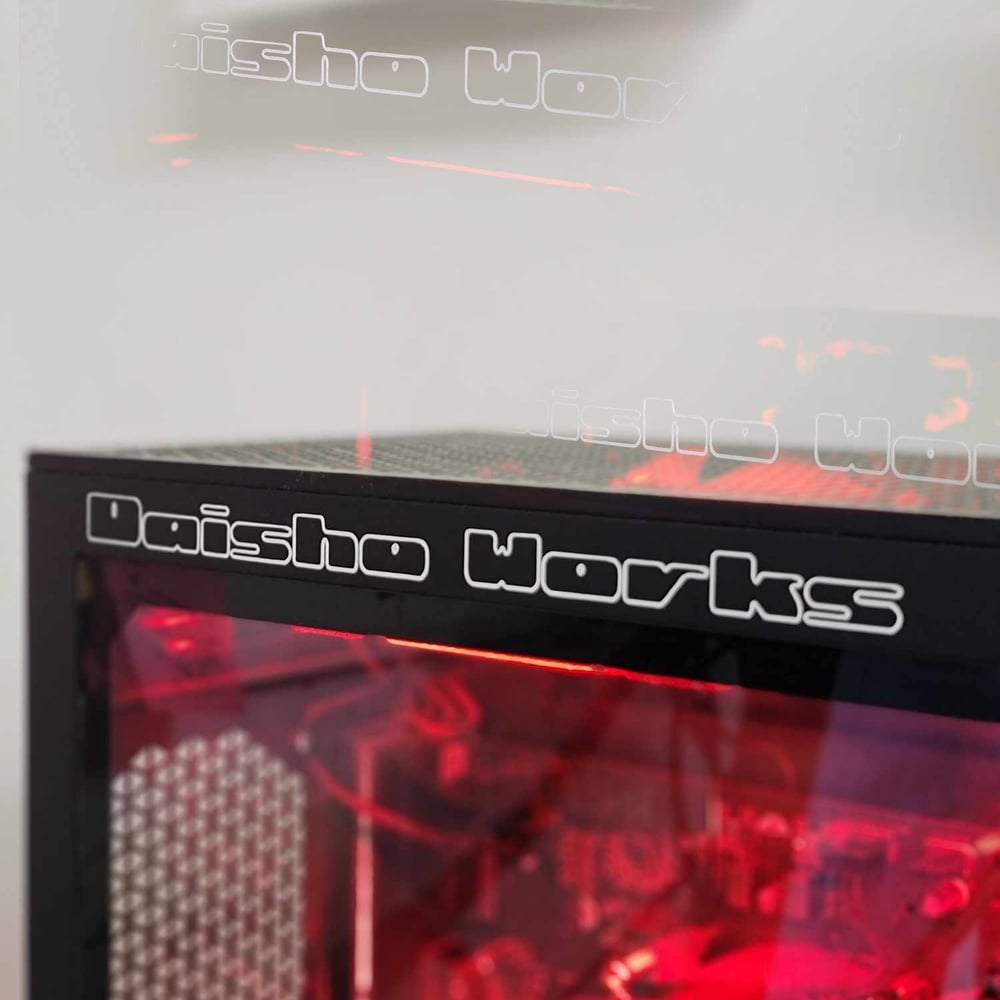 "Daisho Works" die cut shop stickers.
Decals 1 & 2 are 8" wide.
Decal 3 (TOMZ) is 7" wide
All die cut decals are made from high quality 2mm thick 3m materials. 100% water proof with an easy to apply and remove pre-mask applied.