AOD x AHSCO - Sticker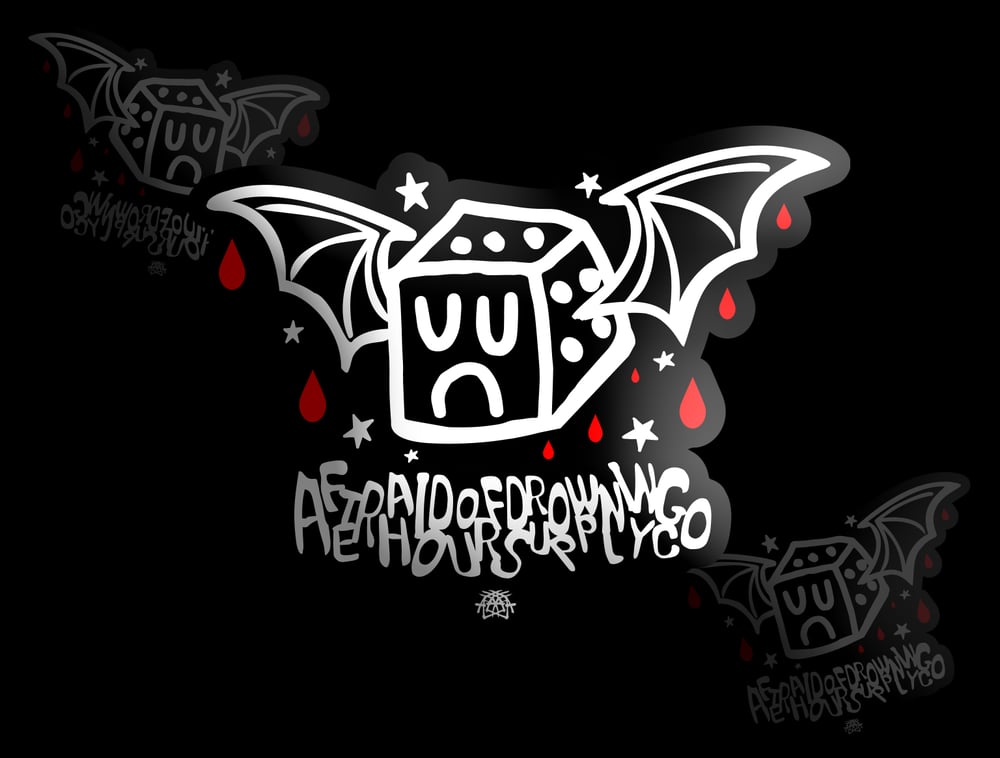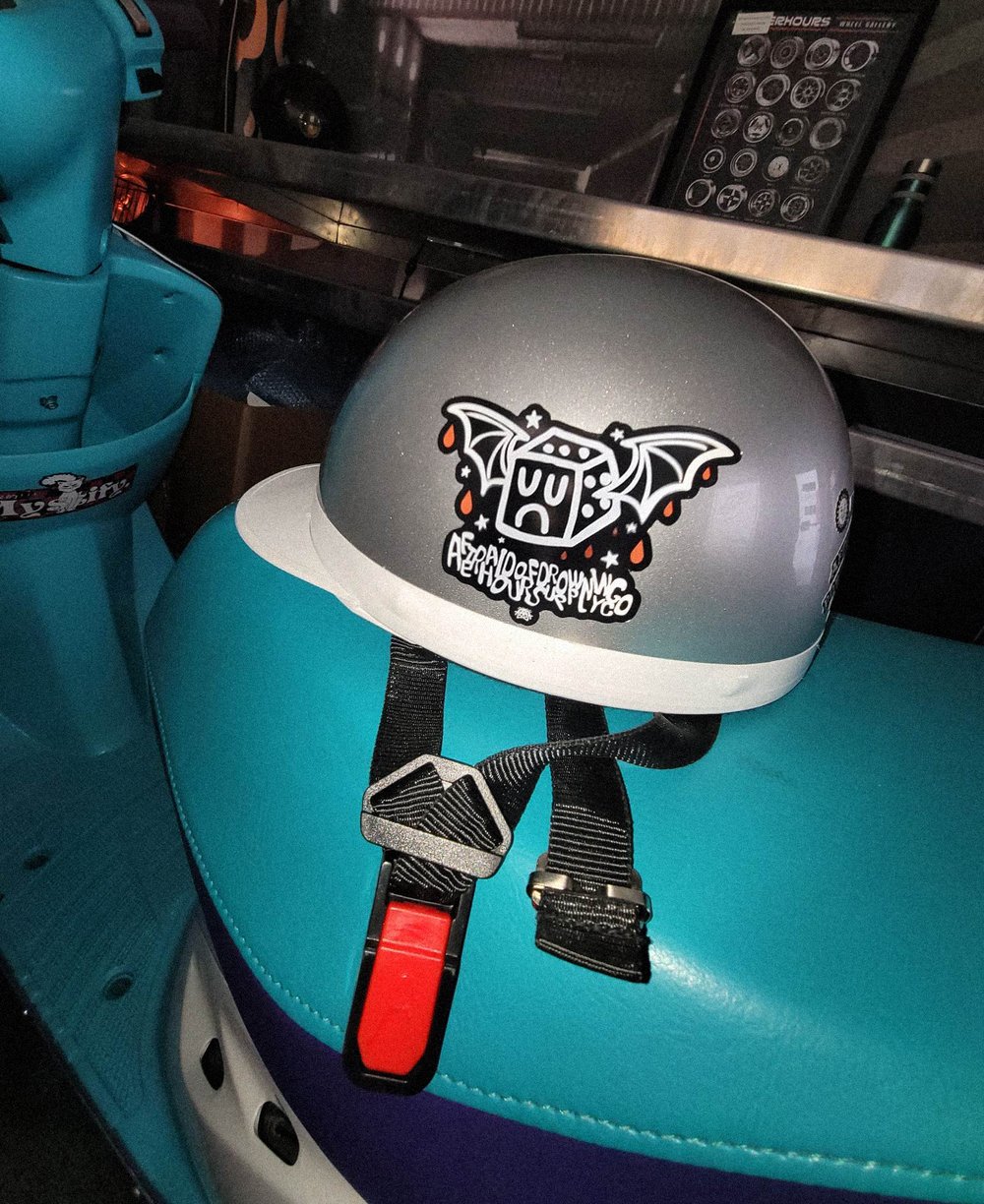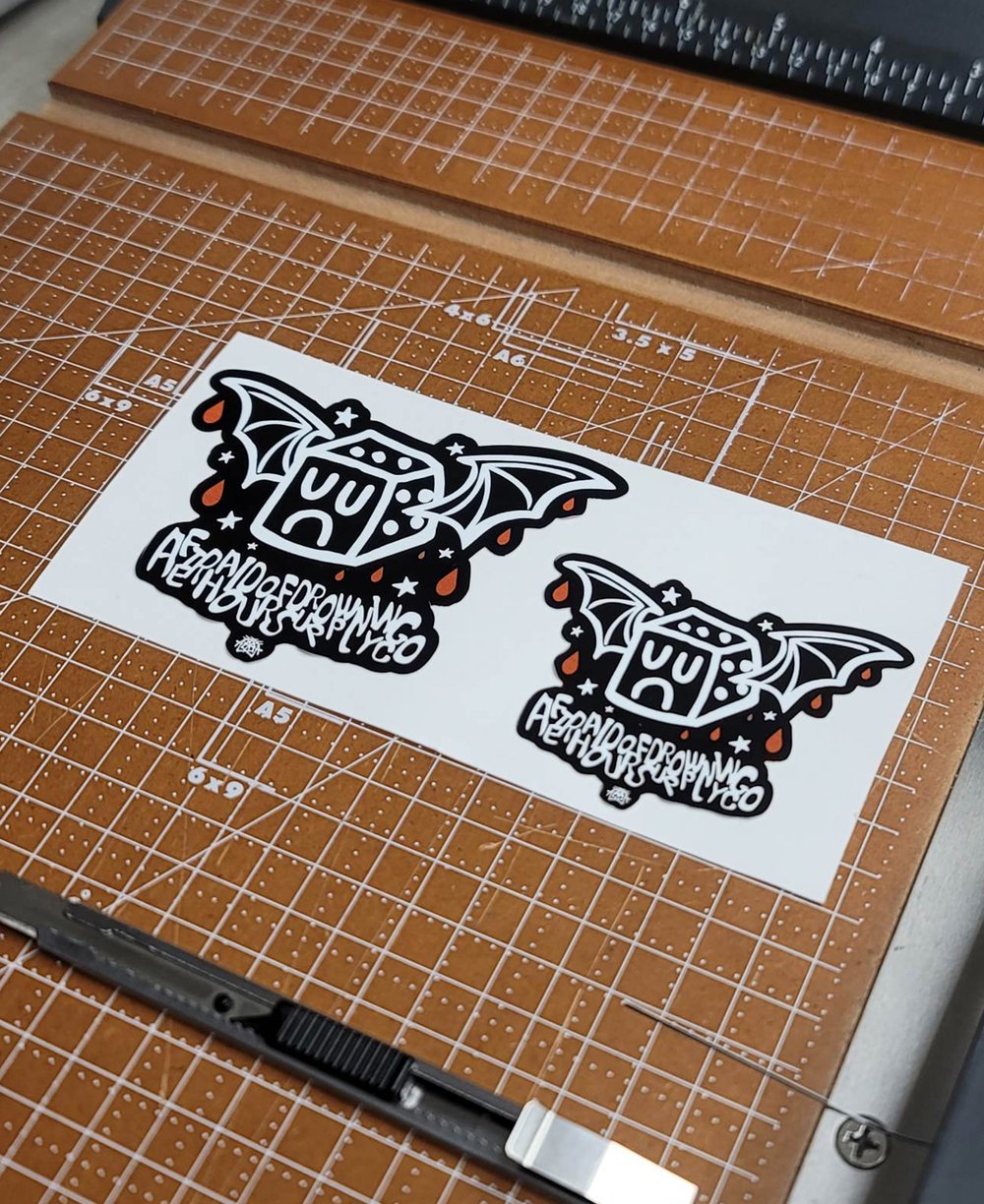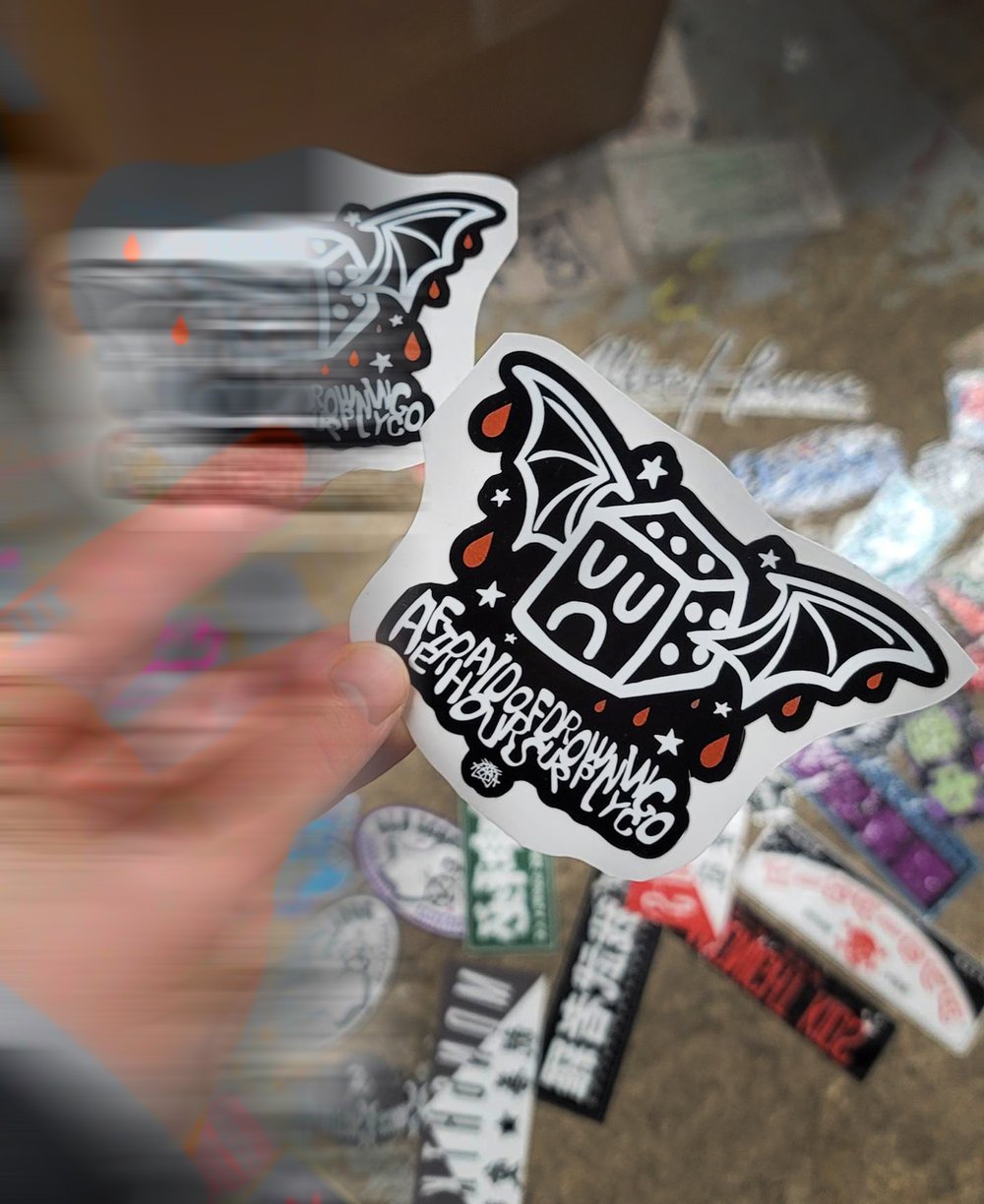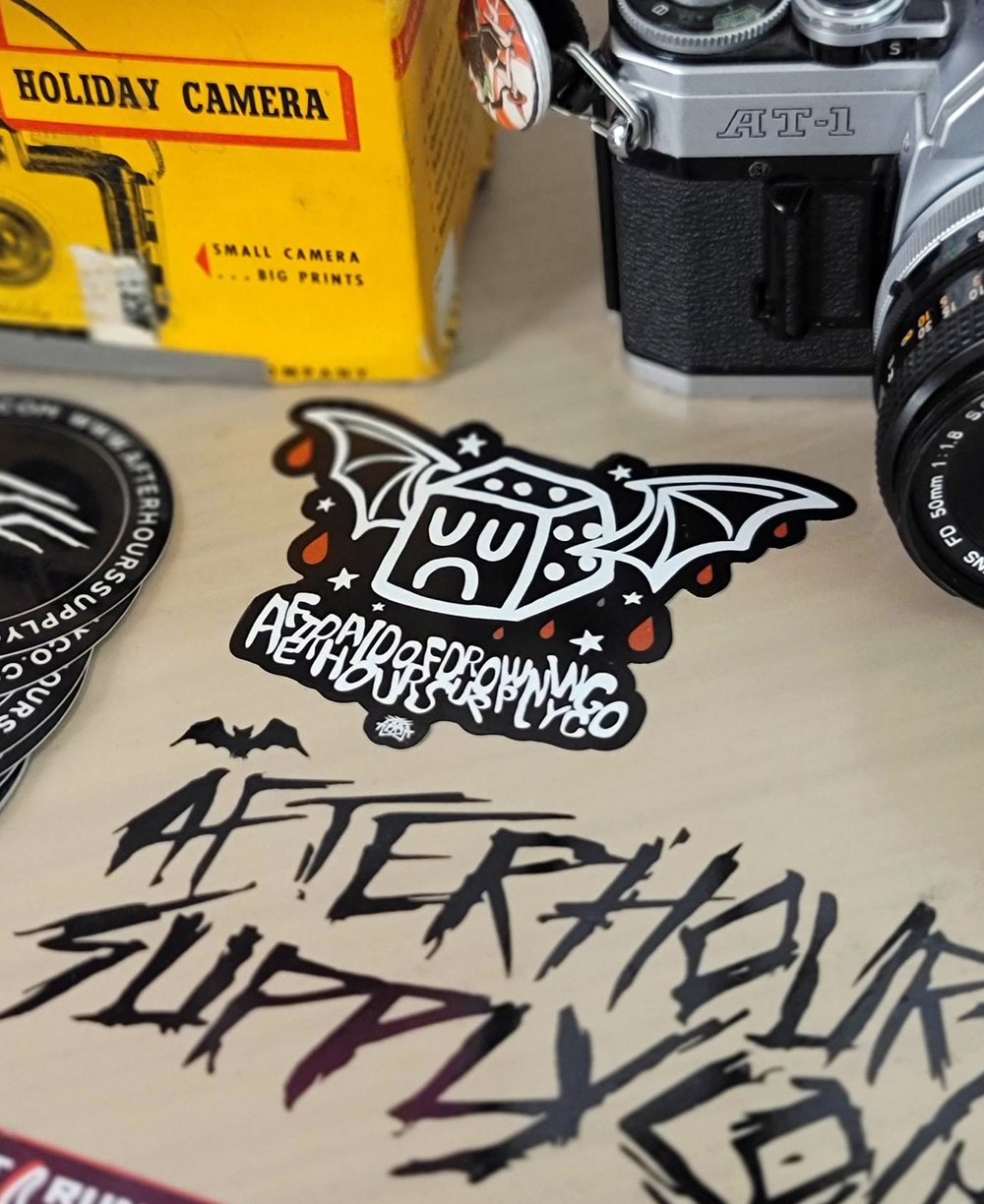 Afraid Of Drowning x After Hours Supply Co
After year of friendship, hard work & true style, we have come together to create a garment that blends our styles, passion & purpose.
AOD's "Dice Boy" has been altered to a create a creature of night. Stars & blood drops surround the artwork while being supported by a chaotic collection of familiar letters spelling both brands names. Blurring the lines between reality & a dream like state.
Printed using latex ink on top of quality 3m vinyl with air release capability. These stickers are very easy to apply & extremely high quality. Rated to last 6+ years outdoors.
All of our decals are laminated using 3M laminate with UV blocking qualities to ensure these don't fade !
Worldwide shipping.