Alive At Night - Embroidered Jacket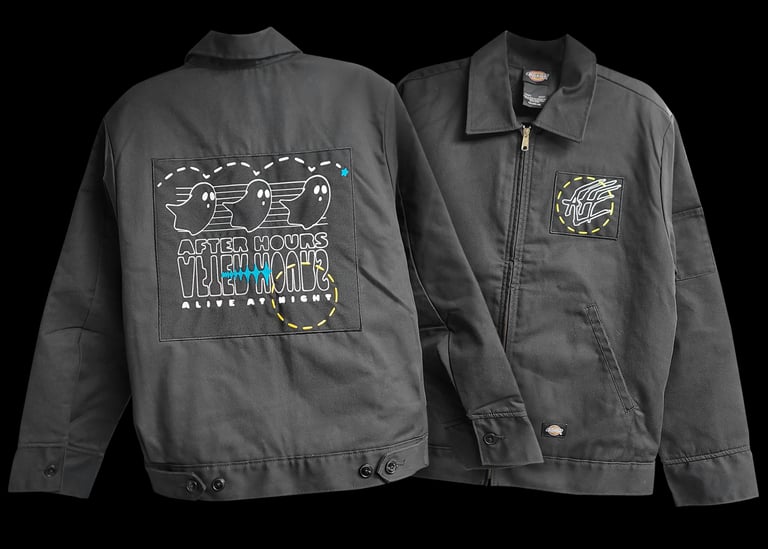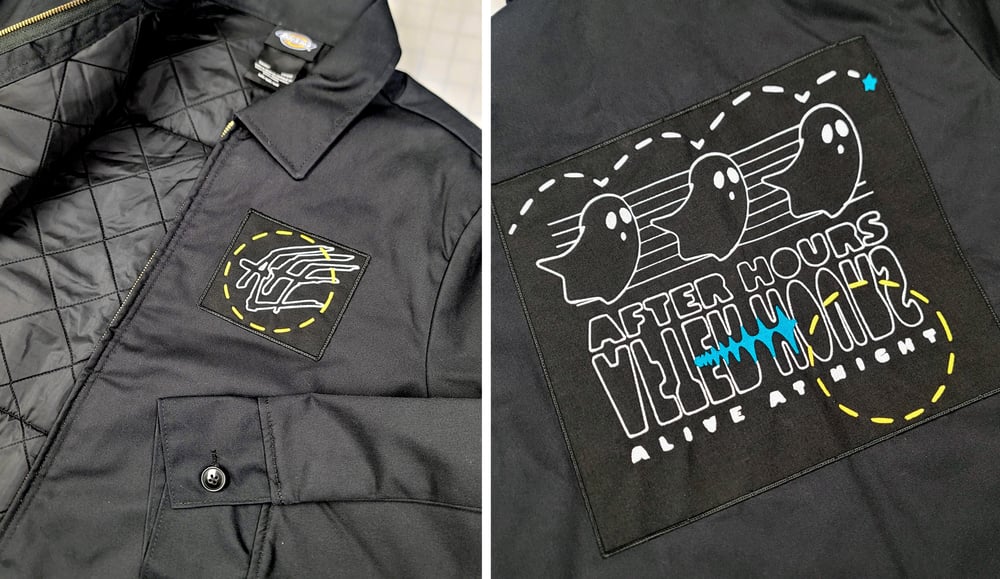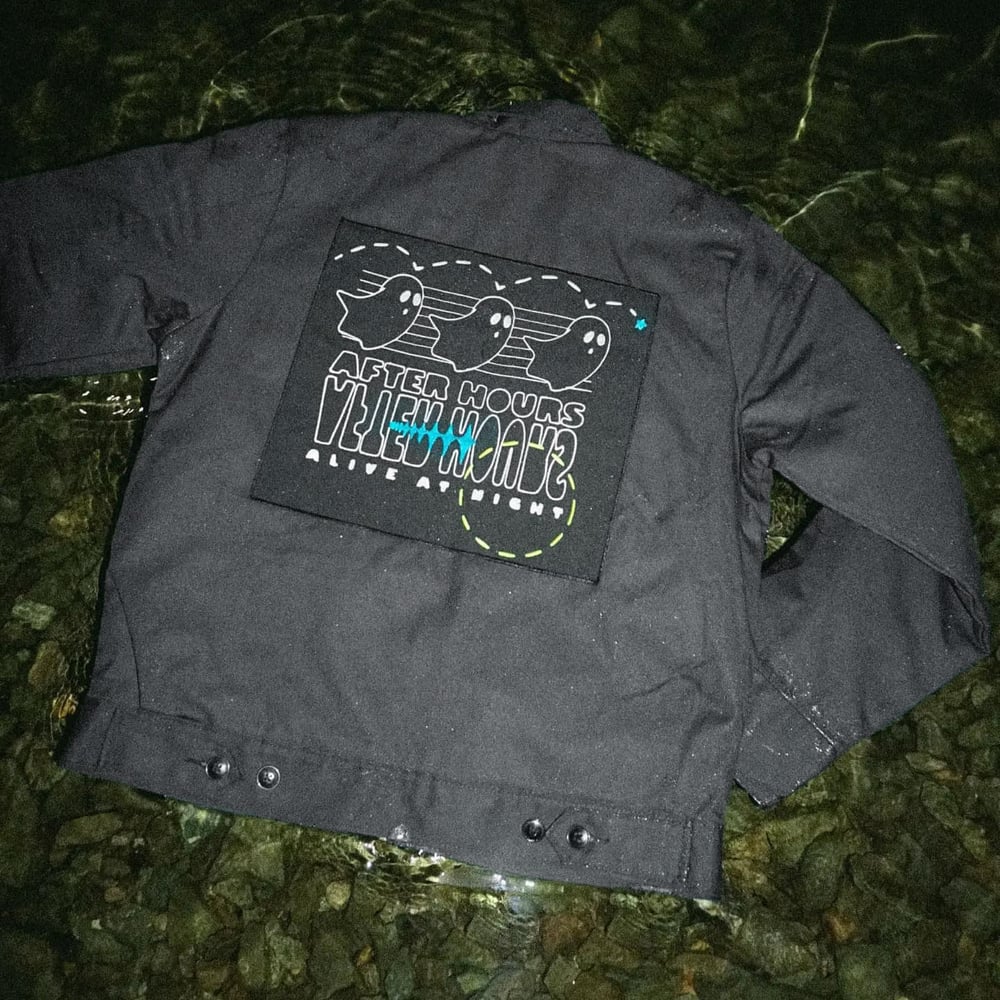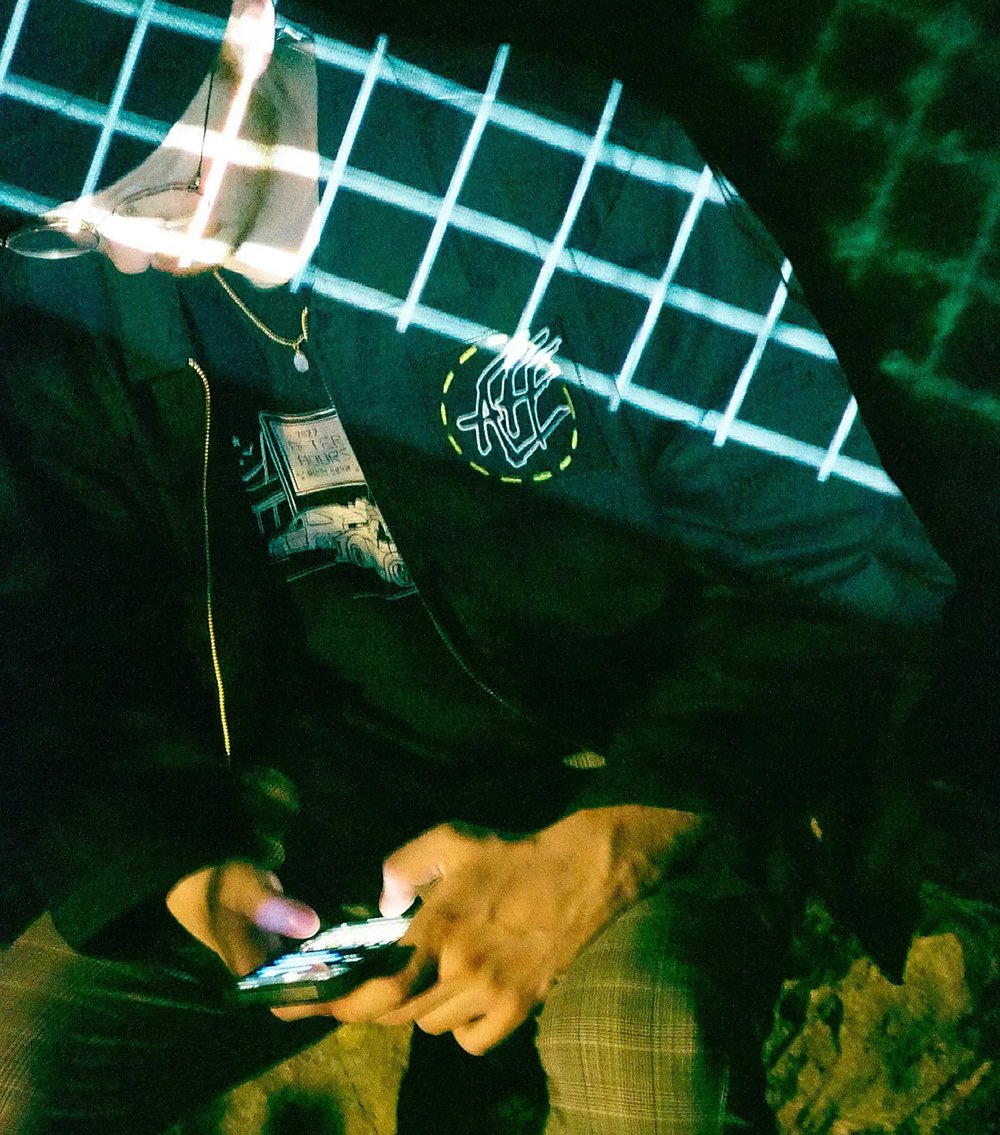 After Hours x Dickies
Zip-up Dickies jacket, with "Alive At Night" embroidered crests by AHSCO. Durable water-repellent (DWR) finish.
Vintage inspired.
The clock strikes midnight. Come alive at night!
Wear this jacket daily! Its warm enough (lined & quilted) for fall & winter while being lightweight enough to wear over hoodies, sweaters & other thick garments.
These jackets are our go-to when it comes to style, usability & quality. If you know Dickies, you know these are made to last.
Pricing is in Canadian Dollars !
° .  . ☾ °☆  . * ● ¸ . ★ ° :.  . • ○ ° ★  .
★ Professionally embroidered crests front & back made from "ballistic" rip-stop material.
★ Slash front pockets, pencil pocket on sleeve and hidden inside pocket.
★ Full front heavy-duty brass zipper
★ Stain resistant material
★ Wrinkle resistant
★ Set-in sleeves with button cuffs; adjustable tabs at waistband
★ Durable water-repellent (DWR) finish. 65% polyester, 35% cotton twill shell
★ 4 oz. nylon taffeta lining quilted to polyurethane foam
The patches on these jackets are made from premium "ballistic" rip-stop nylon & polyester material. This is the same material used in bullet proof vest production. These crests also add another layer of water resistance. The rolled edge finish creates a rugged & durable look while staying true to our high quality standards and authentic production methods.
Limited edition garment. All jackets are made to order & produced in house to ensure consistency and quality. These will be labeled 1 of ??? until we stop production with the final being #/#.
Sizing is relaxed TRUE-TO-SIZE. For all other sizing information (measurements) or in depth pictures and other questions please use the contact button on our website or email us at [email protected]! Thank you.