1/2 Scale Fridge / Toolbox Magnets - V1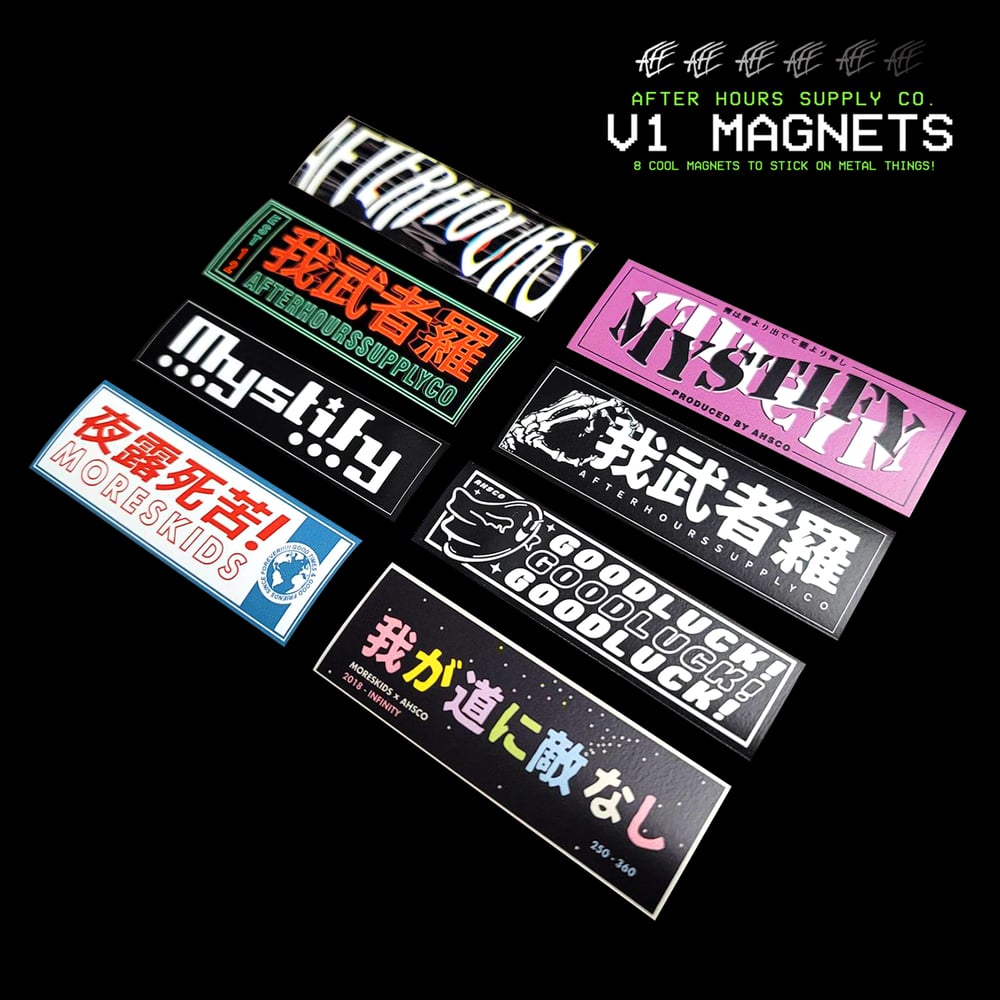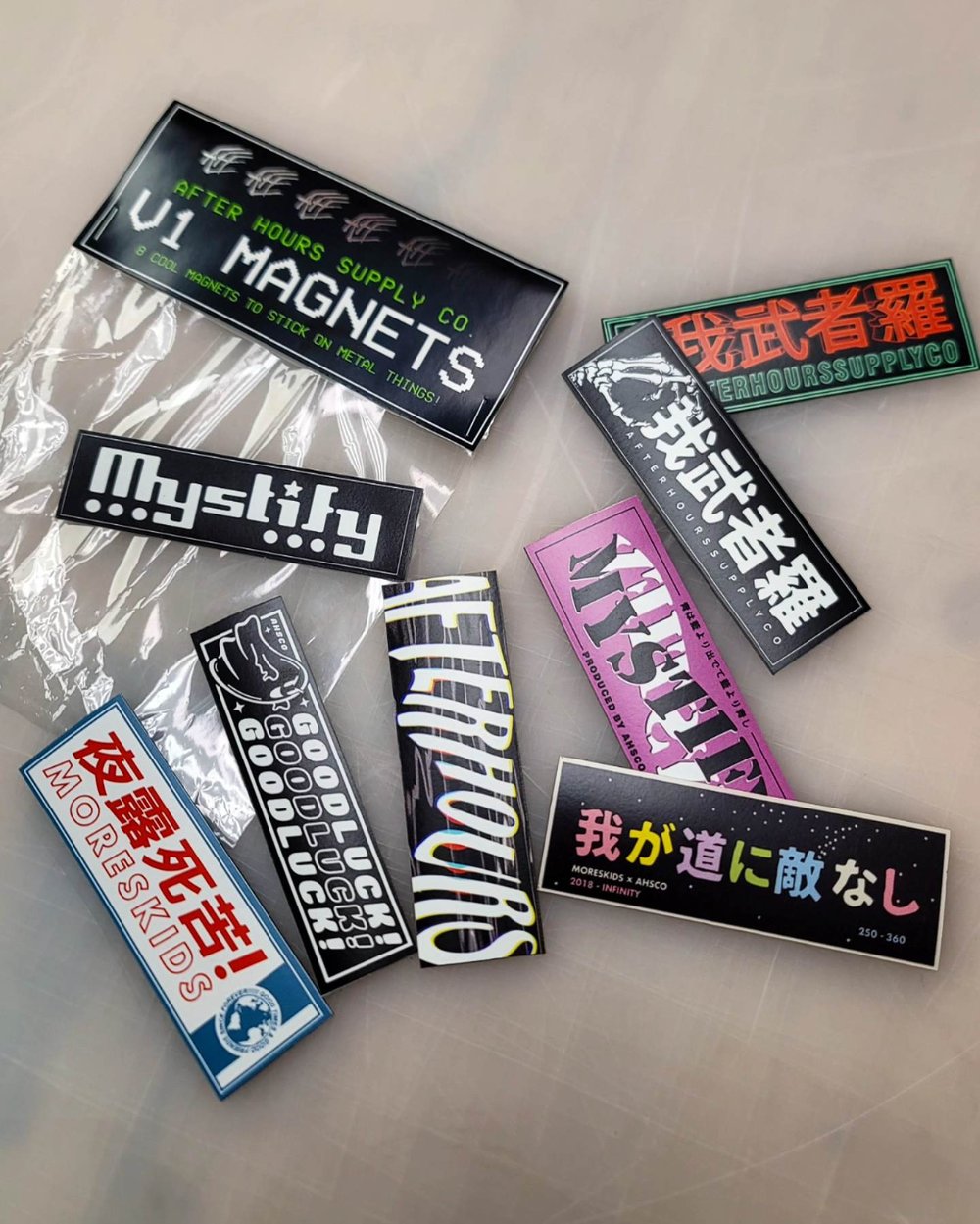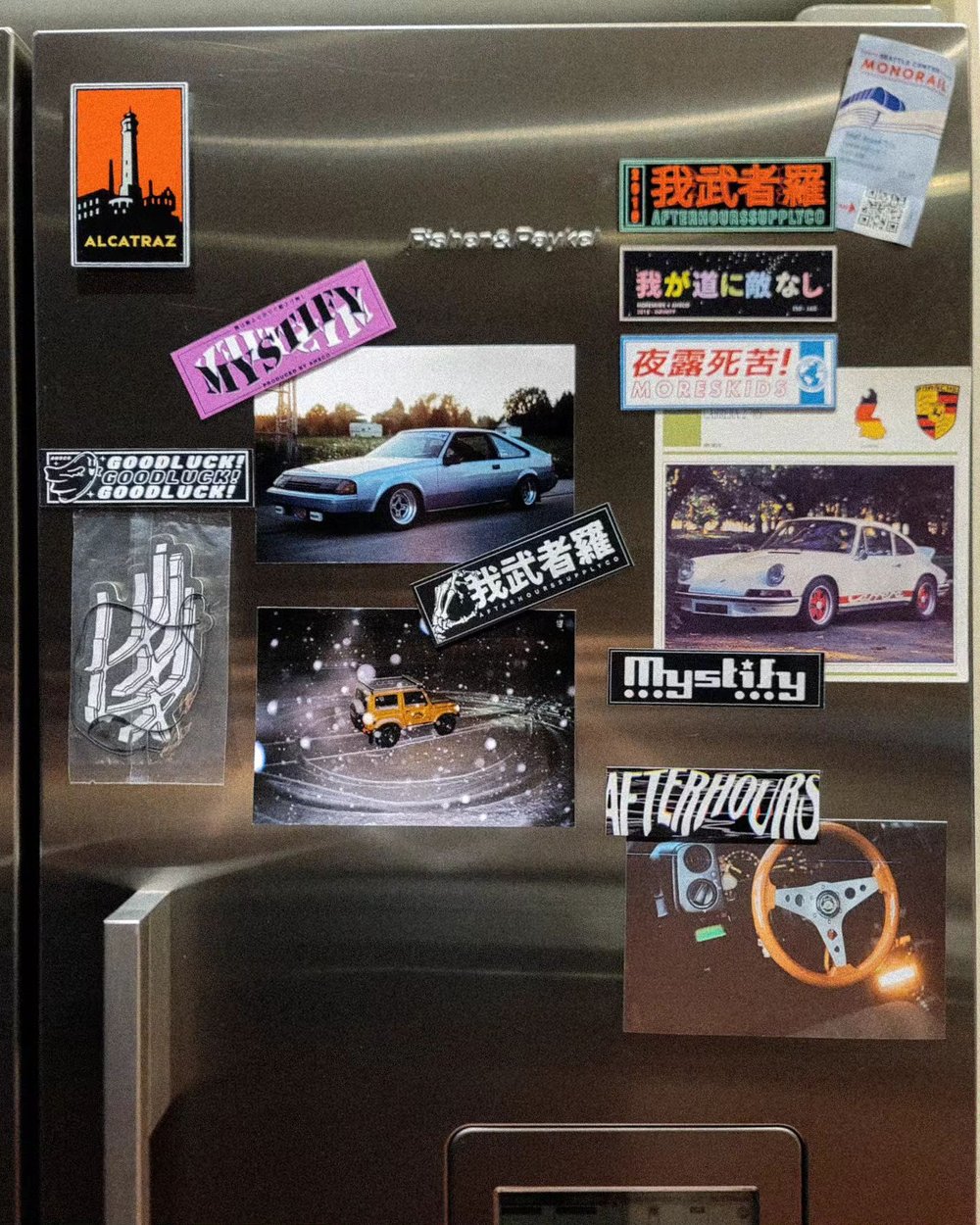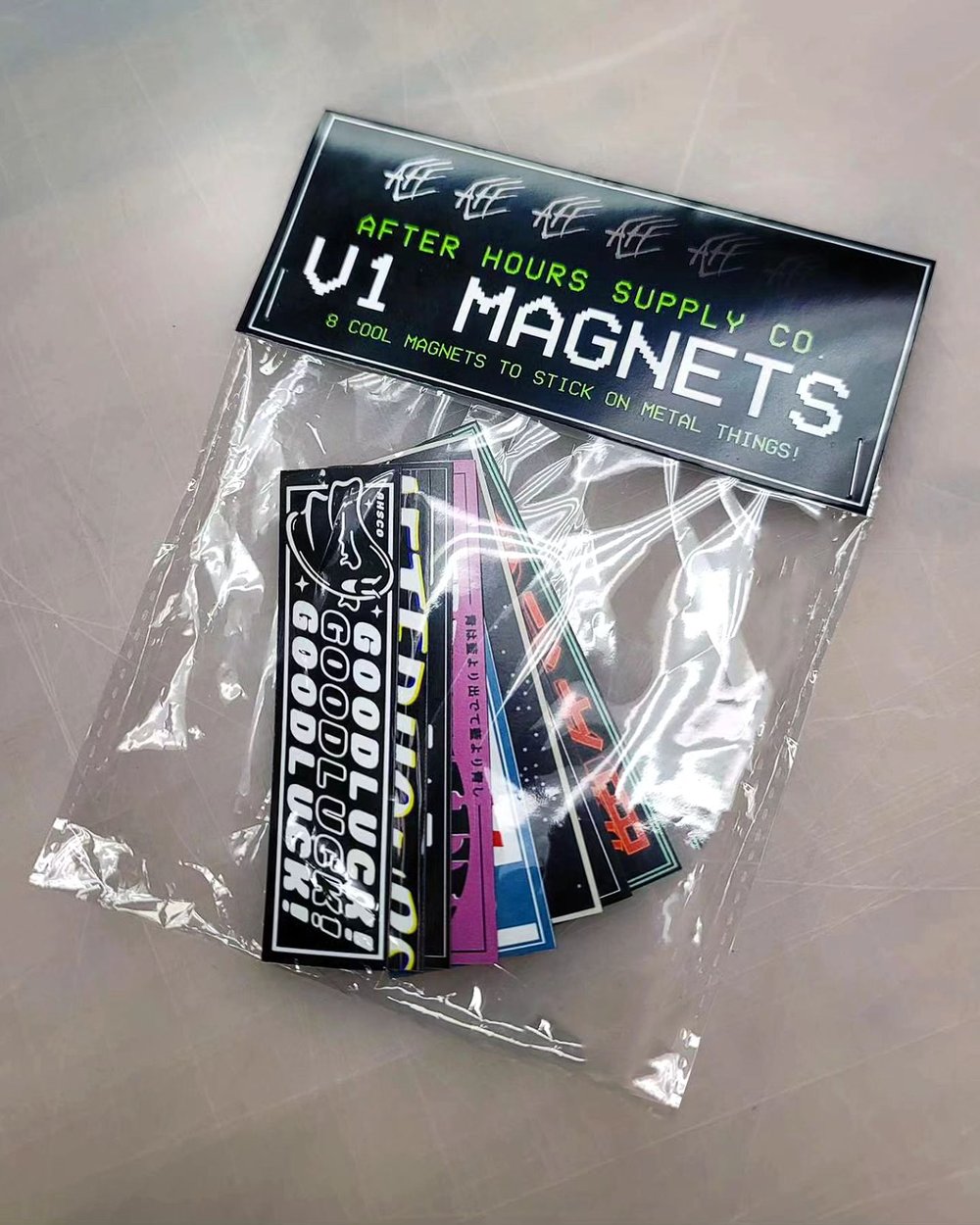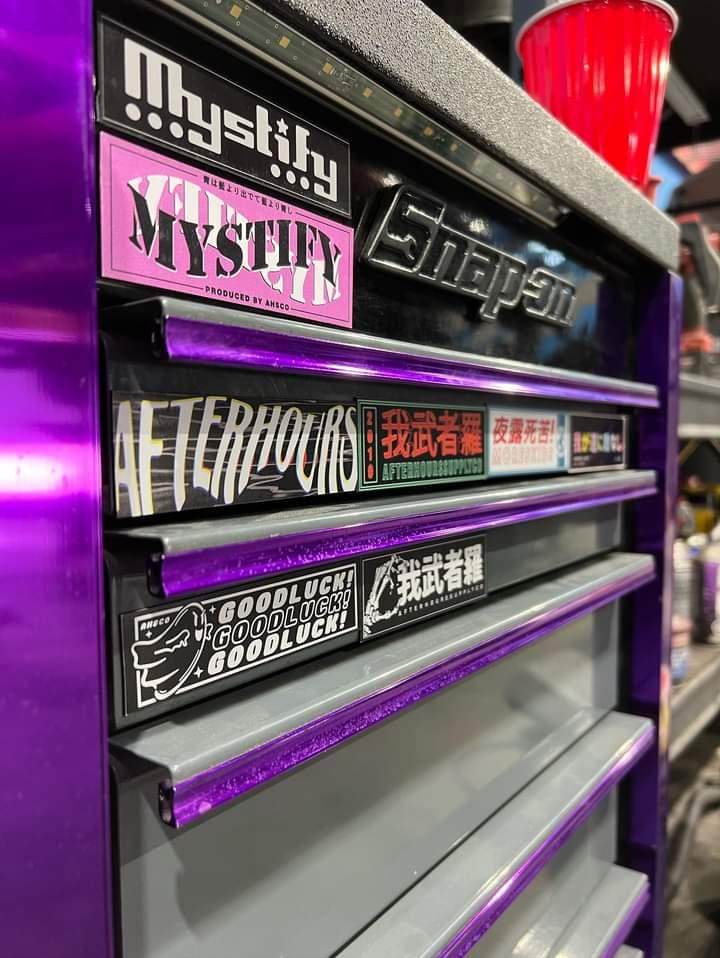 After Hours magnets are now available. These are the first of their kind!
Iconic After Hours "club" sticker designs have been carefully chosen for these magnets & scaled down to a cool 1/2 scale size.
★ Price is for the full pack. 8 magnets total. 4 After Hours magnets, 2 Mystify magnets and 2 MoreSkids magnets.
★ Mix & Match to create a "sticker stack on your fridge, tool box, locker or anywhere you can think of that allows magnets to be stuck!
High quality print and 3M magnet materials.
Dimensions: 1.25 x 4"
Printed in house 3m 7 year adhesive vinyl with a gloss UV protectant over laminate. 100% waterproof.
Worldwide shipping available. Please allow 2-3 weeks shipping time for orders outside of Canada. All pricing in Canadian dollars.
Artwork by Mason Kowbel.