1/10 Scale Sticker Pack V2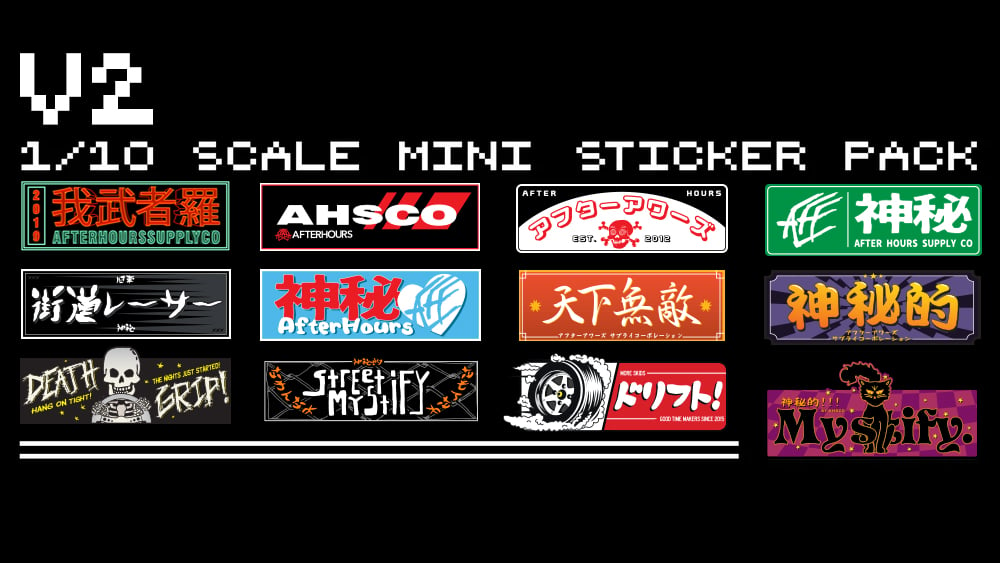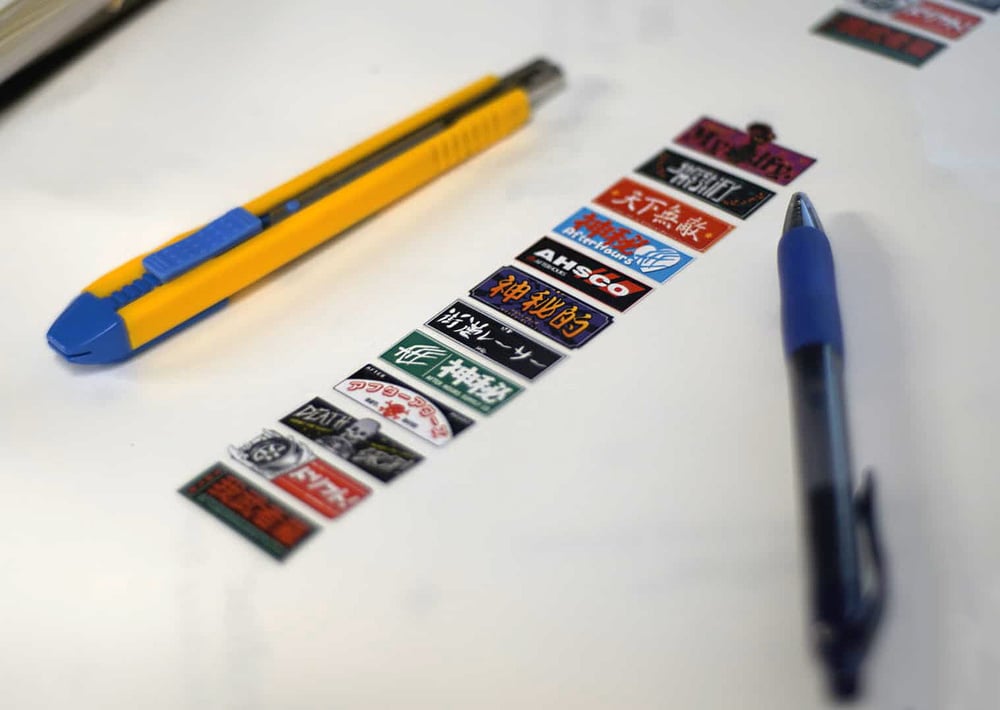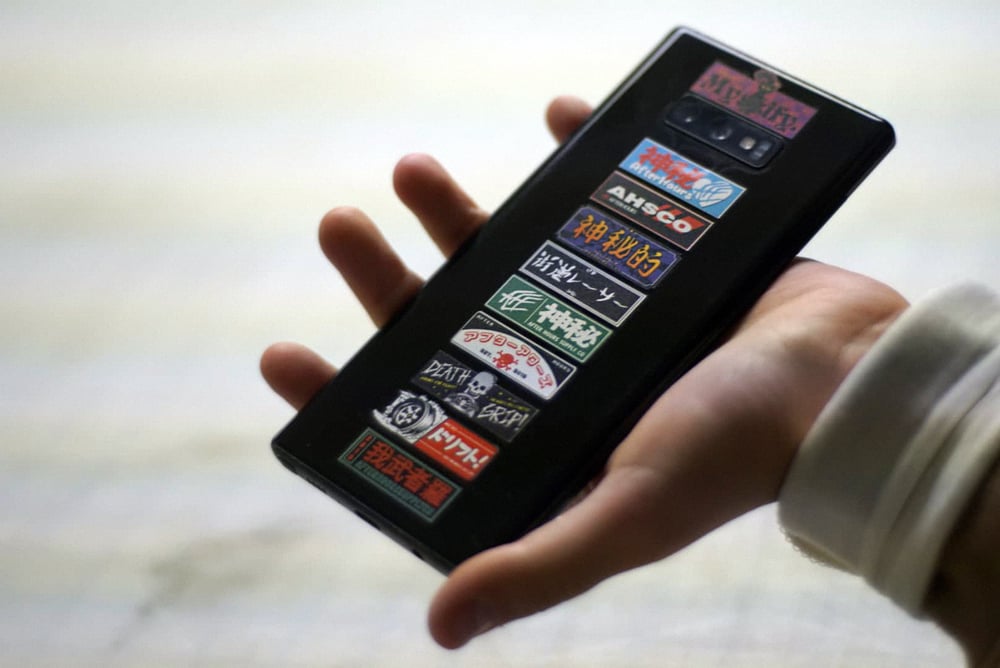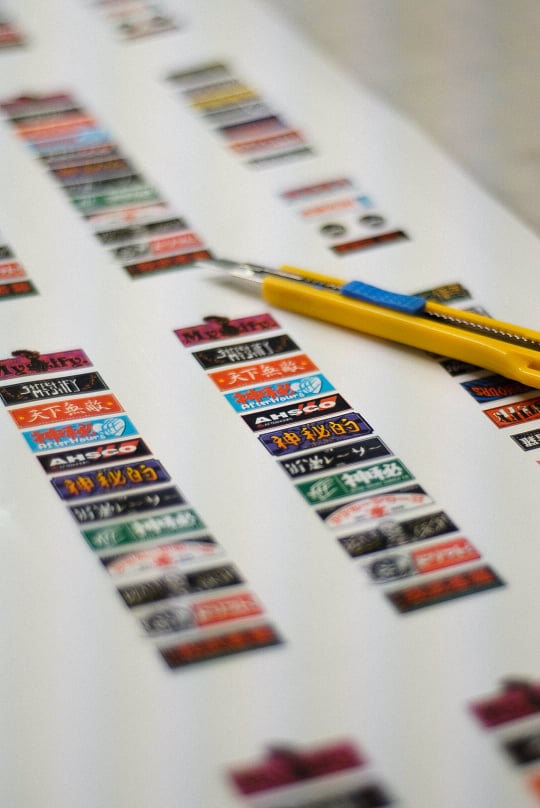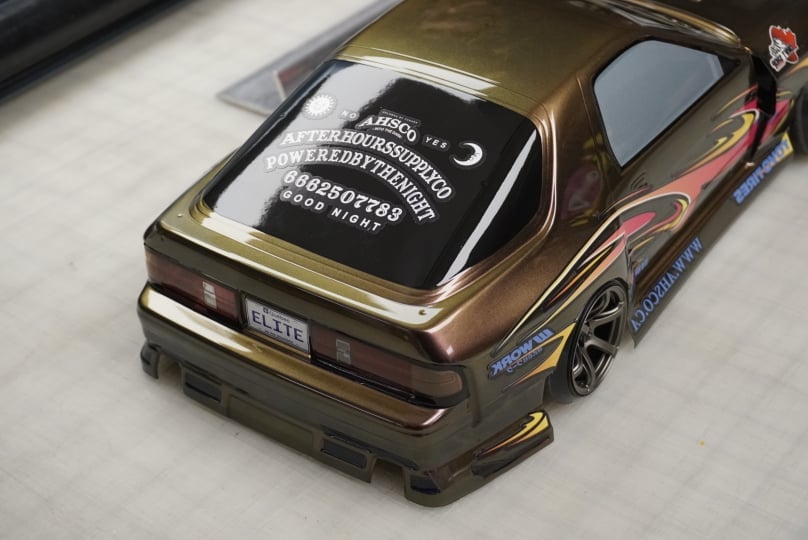 V2 now available! Some of our most iconic sticker designs downsized to a usable 1/10th scale.
★ Price is for the full pack. 12 Stickers total. 8 After Hours Stickers, 1 More Skids sticker and 2 Midnight Kids stickers. 1 bonus MYSTIFY roundel.
★ Great for use on phones, RC cars, models and more!
High quality print and vinyl.
Dimensions: 1.2 x .25"
Printed in house 3m 7 year adhesive vinyl with a gloss UV protectant over laminate. All of our decals are able to be removed without tearing or leaving behind sticky residue. 100% waterproof.
Re-stick-able: YES!
Easy to apply. Worldwide shipping available. Please allow 2-3 weeks shipping time for orders outside of Canada. All pricing in Canadian dollars.
Artwork by Mason Kowbel.