Wheel Gallery V3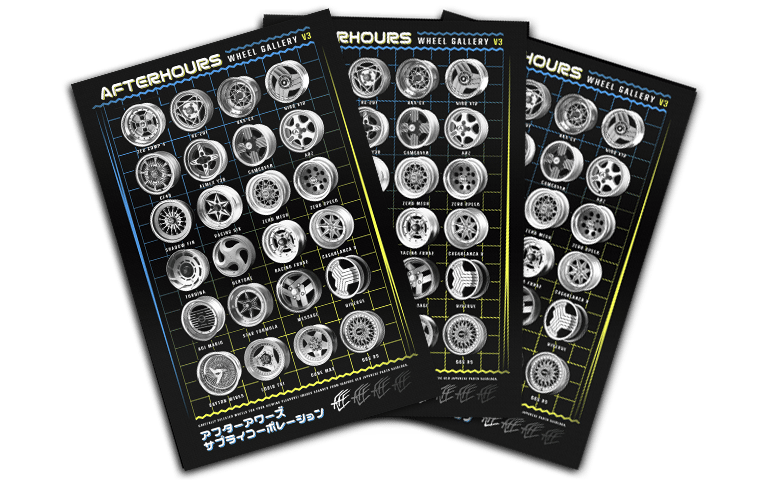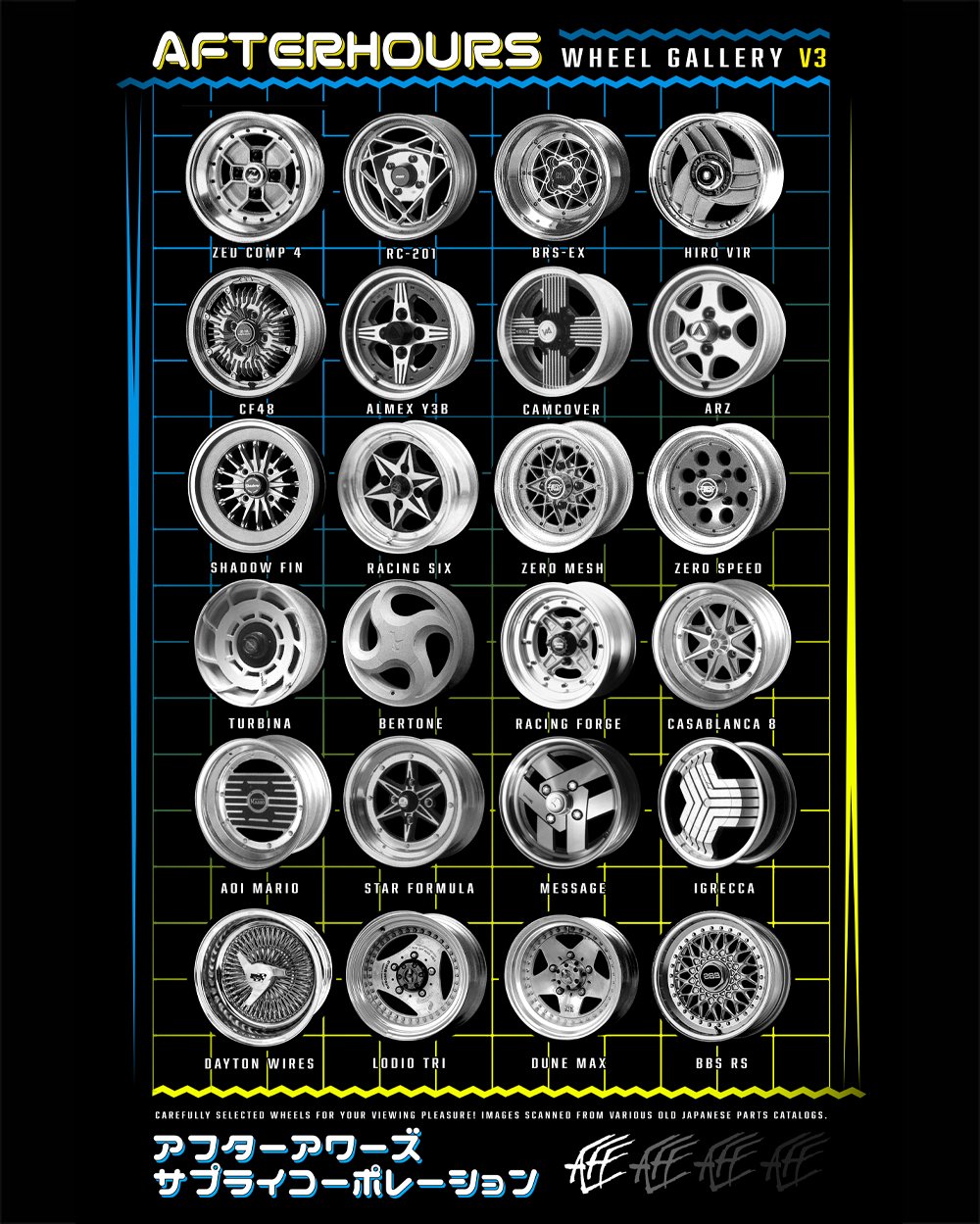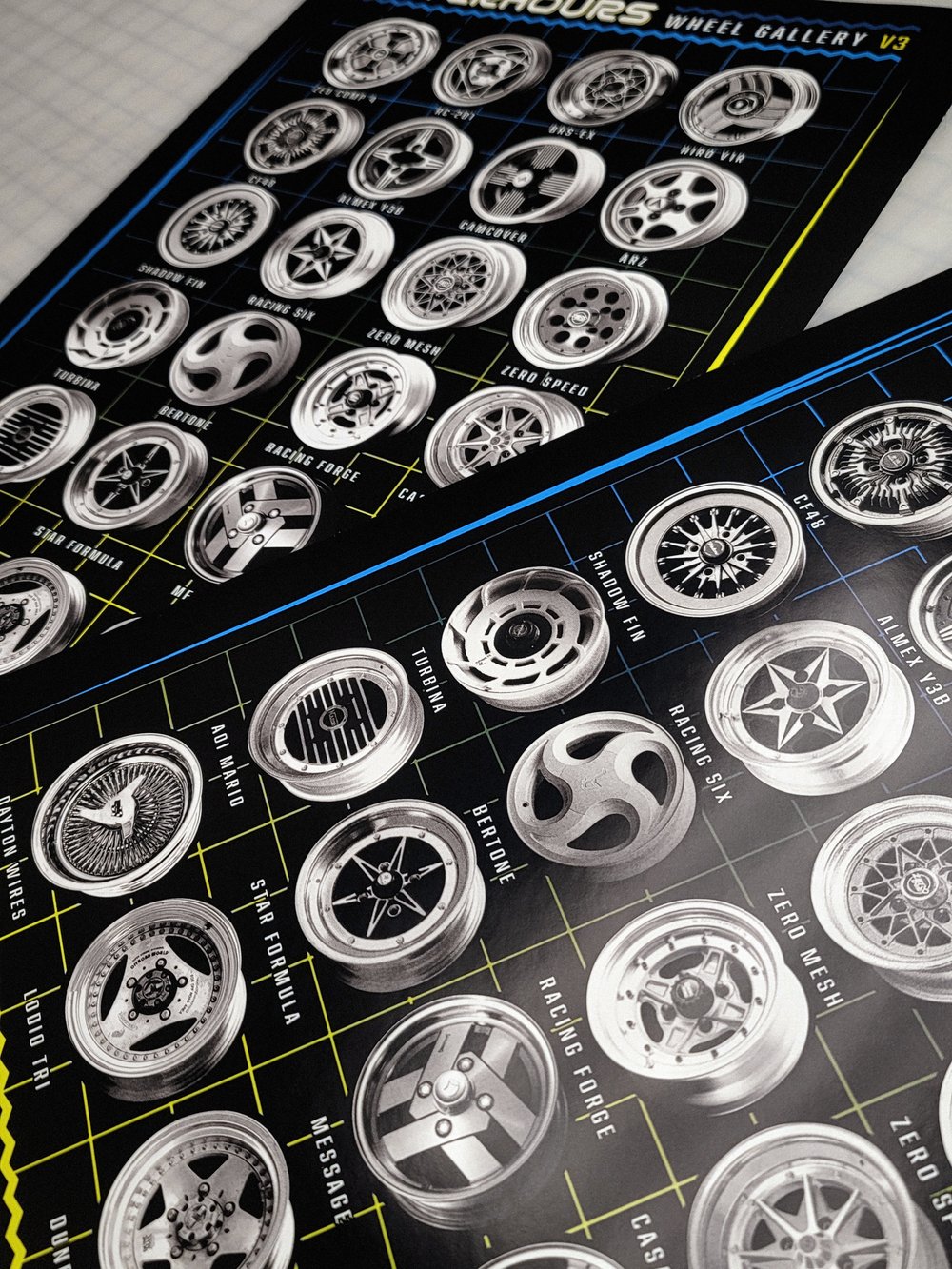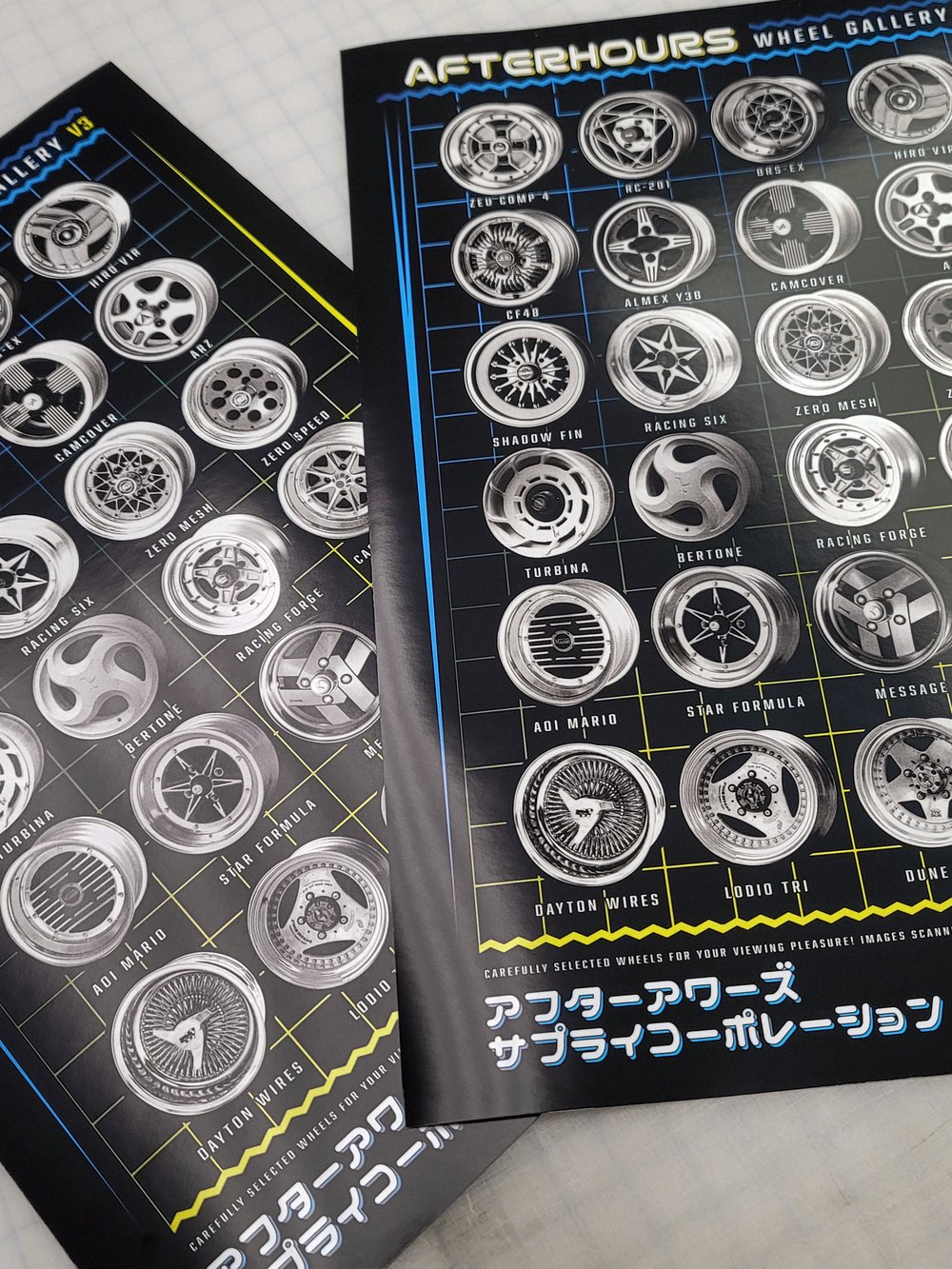 "After Hours Wheel Gallery" V3 poster by AHSCO
★ 22" x 15" size - Smaller options in drop down menu below
★ Printed using latex inks on coated 3M gloss photo paper
★ Comes in hard cardboard tube for protection
★ Vibrant colors
★ Old time feel
★ Signed, numbered and dated by AHSCO
This poster contains a collection of the vintage, rare & iconic Japanese "small" wheels typically found on lowdown style Kyusha/Kaido Racer cars. We have chosen some of our favorites to showcase here! Full high resolution re-imaging and design to ensure a high quality & retro vibes. These posters are limited edition.
This poster is unique and will look great in any room .
PRICING IS IN CAD.
Please note, the shipping cost is to ensure we get the poster to you un-damaged. We will include free stickers will every order to help make up for it <3 If you want a specific sticker, please specify in the notes.