Smoking Thrasher Coach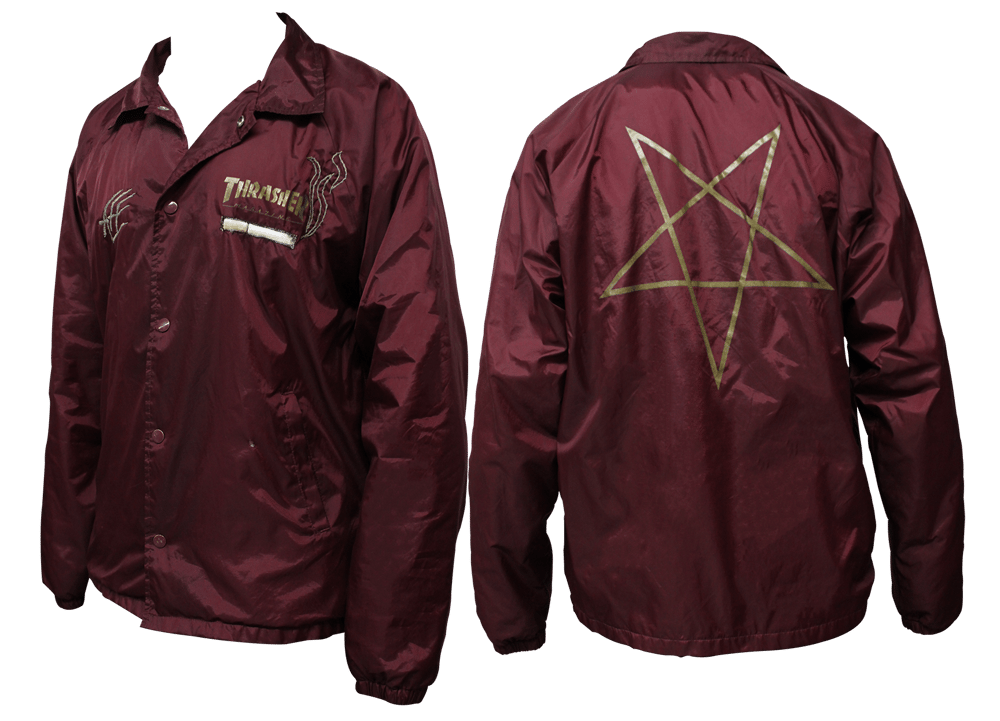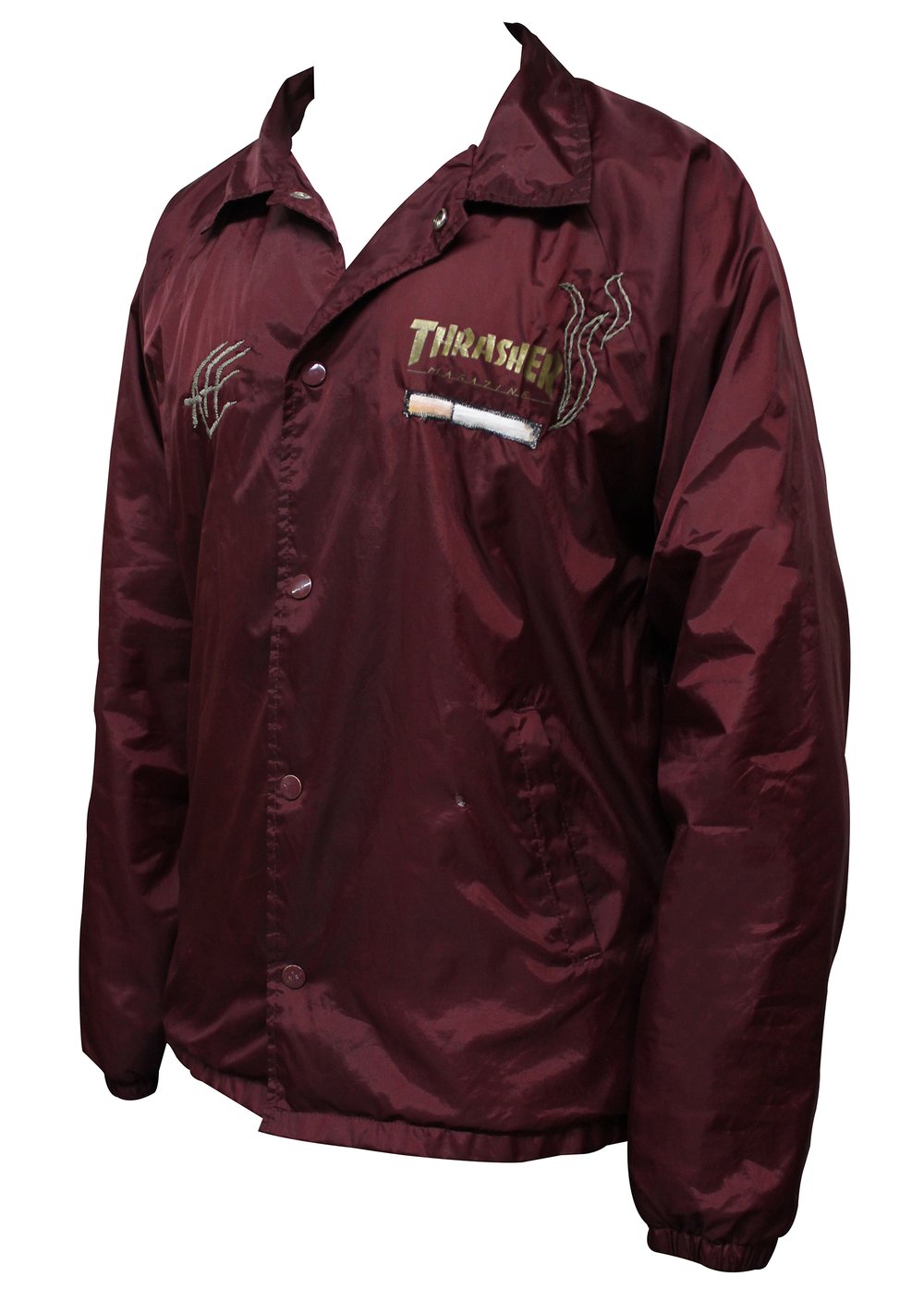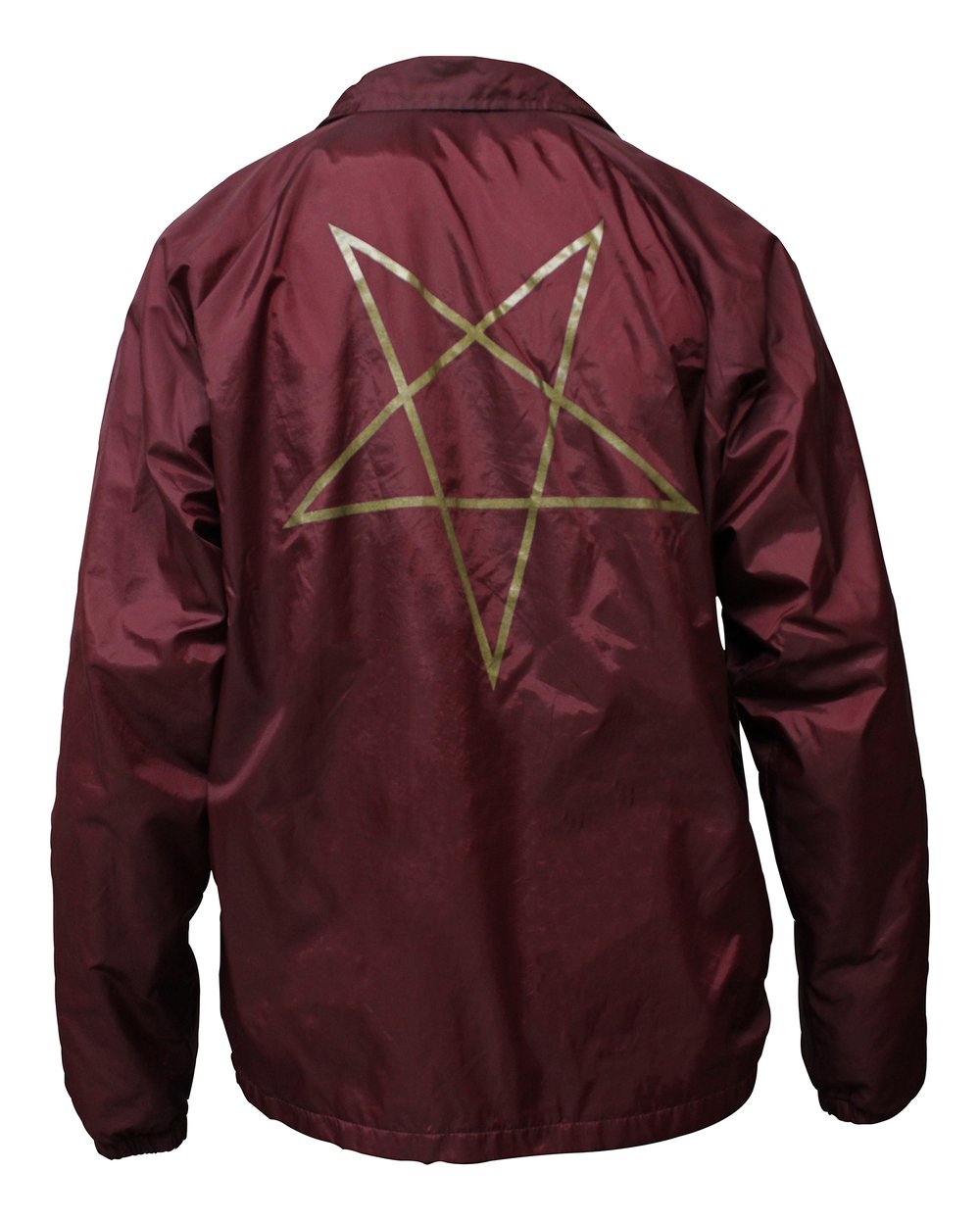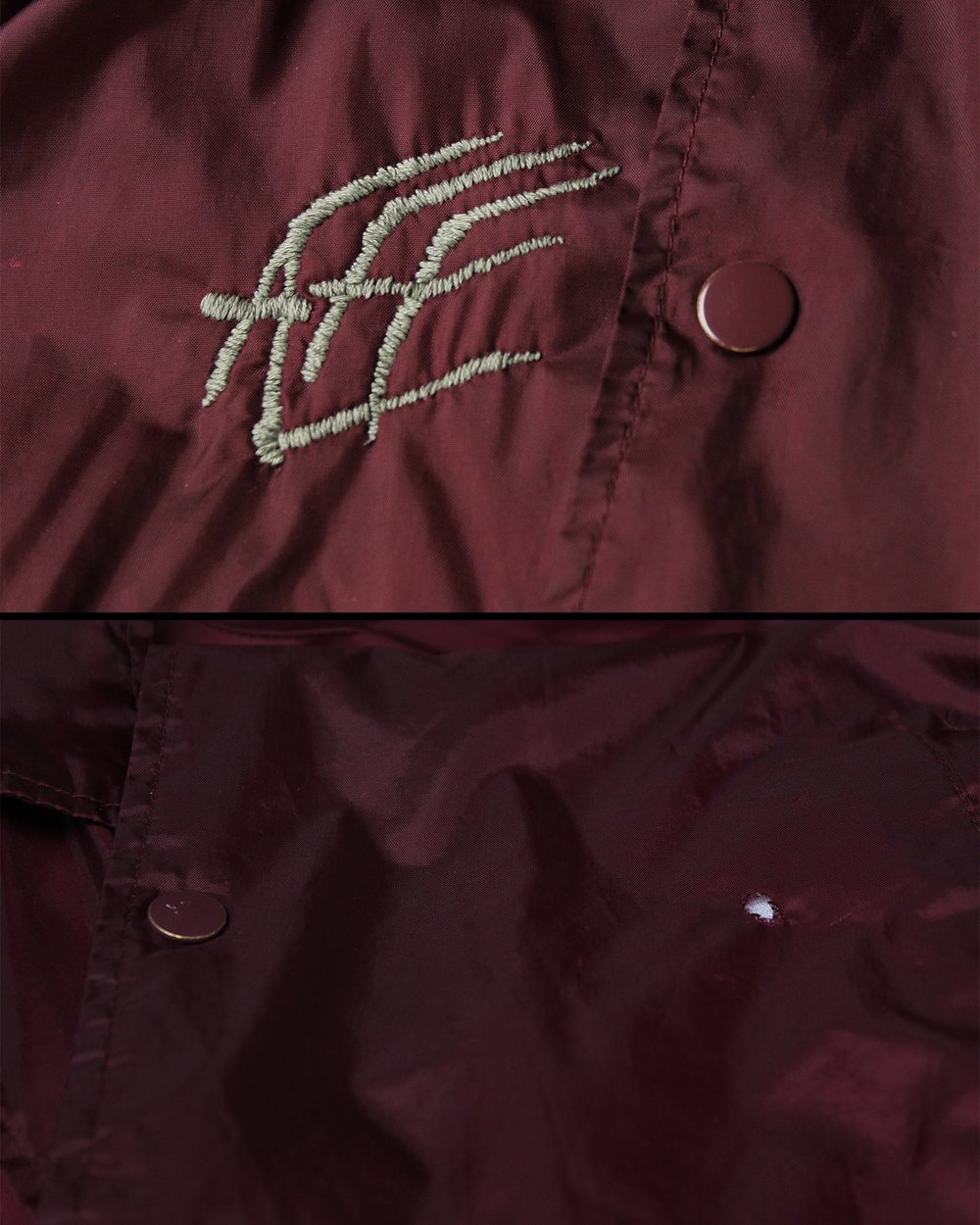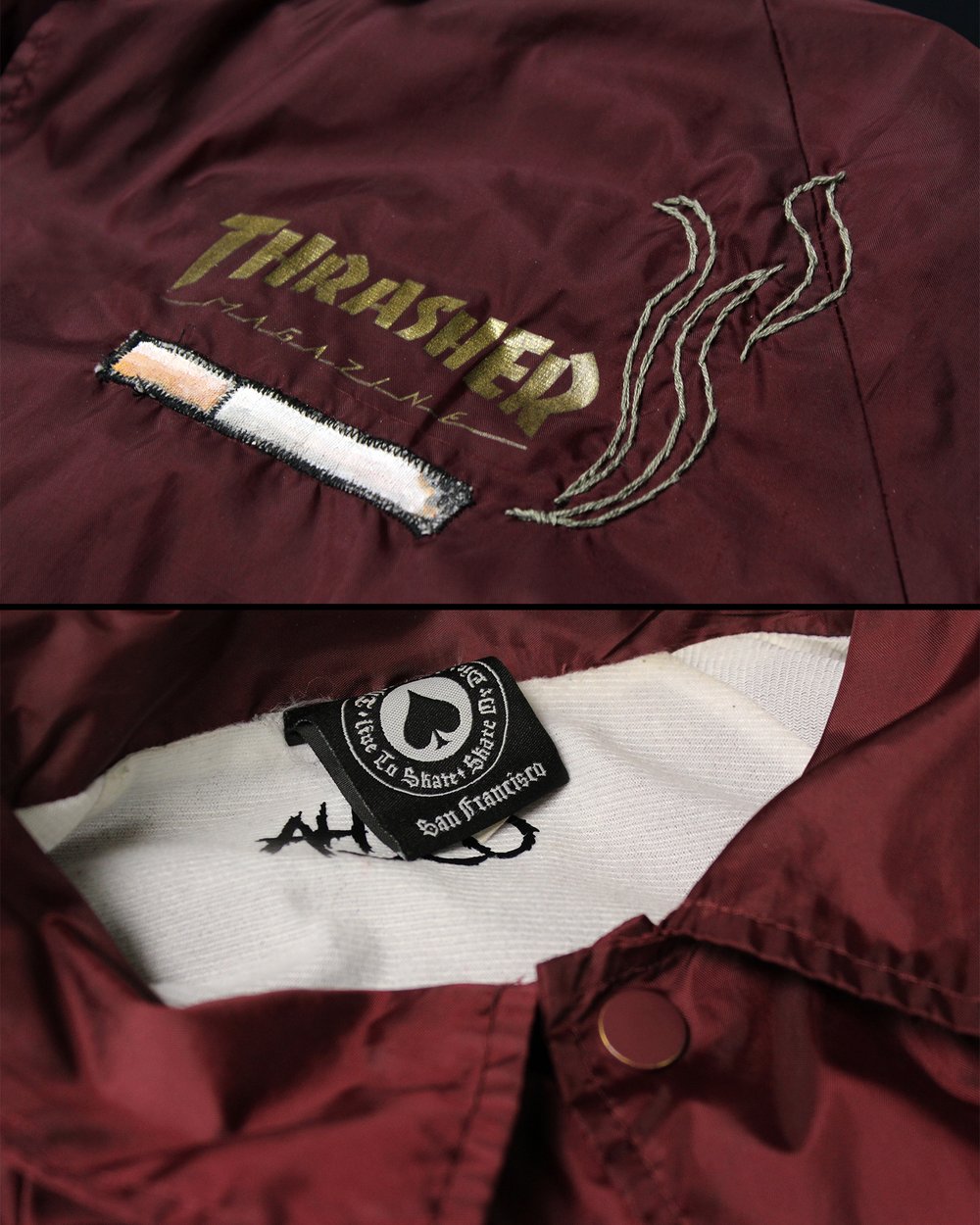 Authentic Thrasher Magazine coach jacket. Found second-hand in NYC thrift shop in perfect condition but for a small burn hole (see photos). After Hours logo hand embroidered on breast, cigarette hand painted and sewn. Modifications done by Brooklynn Pickering.
This high-quality nylon coach jacket is fully lined and water-resistant. Features lined pockets, elastic cuffs, drawstring waistband, snap-up front, a giant gold pentagram on the back, and of course a Thrasher logo on the front.
This is a 1 of 1 Product! Size Large. No other sizes available.
All prices in Canadian Dollars.
Kelowna locals, please use the coupon code LOCALSONLY for free shipping.