⋆ Star marker lights ⋆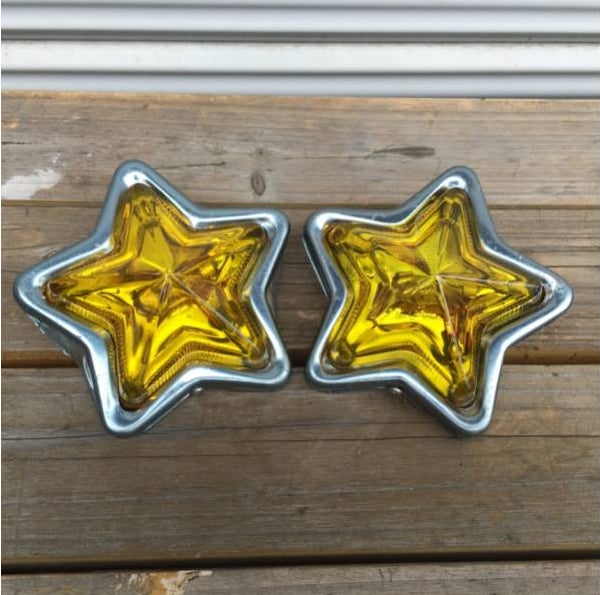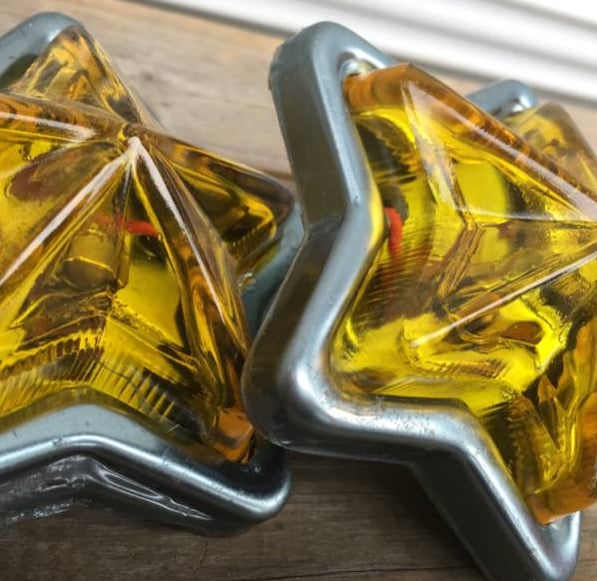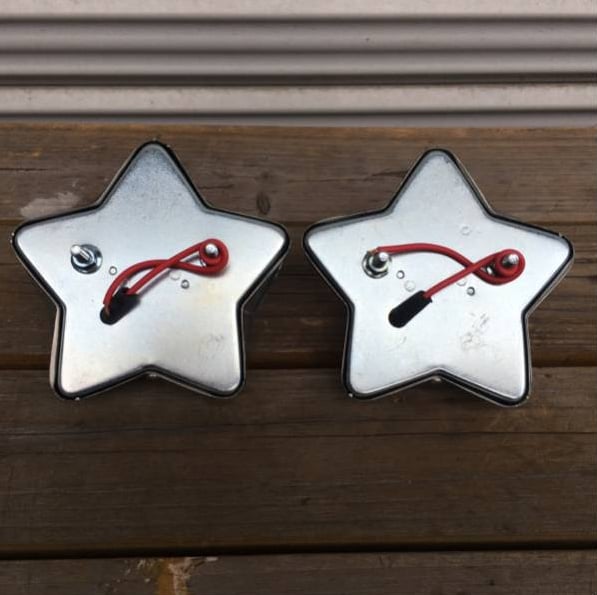 Old Japanese yellow star markers.
Lense is made of glass. Set of two. This is the only pair we have available for now.
Old unused item in perfect condition. Imported from Japan.
They look cool when used as marker lights on old Japanese cars. Also used commonly in Japan on Bōsōzoku styled motorcycles and Dekotora trucks.
For more information please contact us at [email protected]
PLEASE NOTE:
There (on the metal bezel) is a protective plastic that came on the lights when we received them. We removed the plastic after the pictures were taken. These lights have no flaws.