Love Cats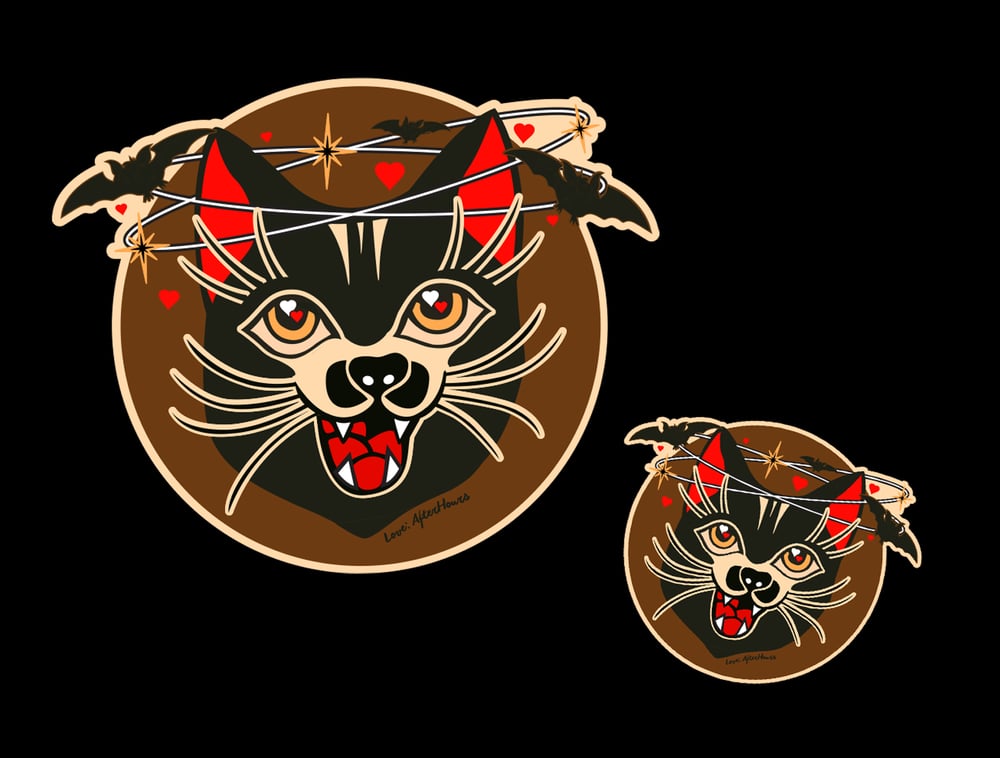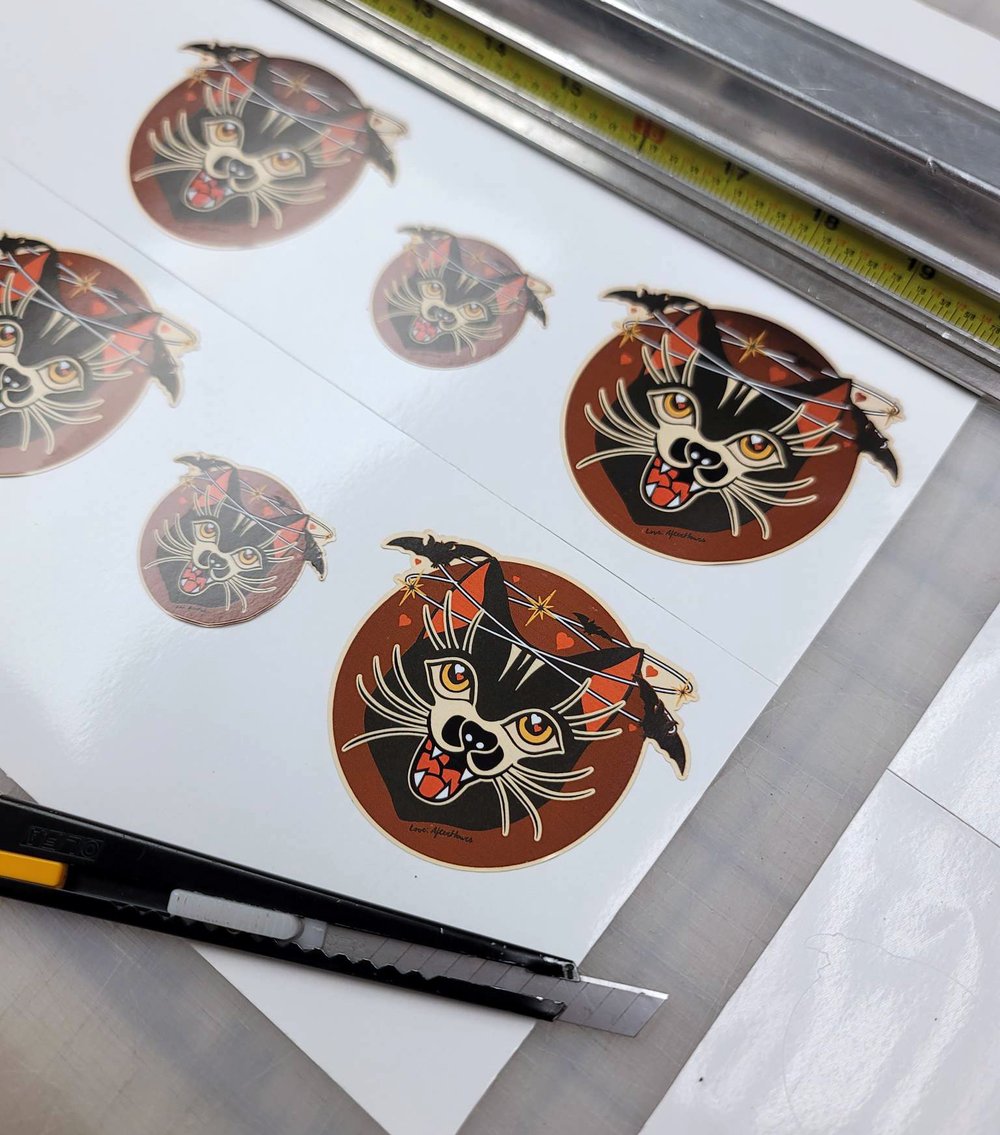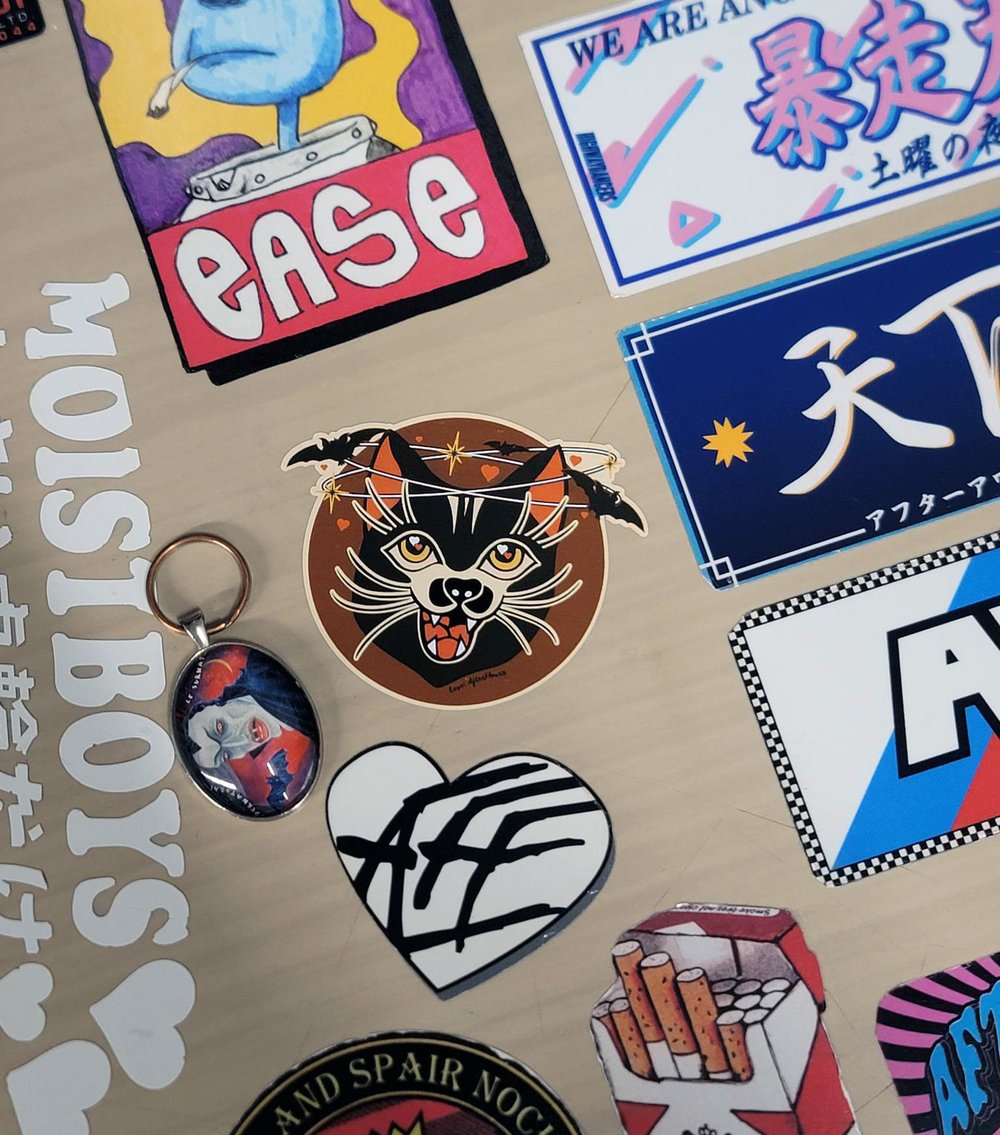 Love at first sight. Inspired by vintage Valentine cards & traditional tattoo styling.
Stick this anywhere! Limited edition for the month of February 2023! Free with all orders over $30
Size 3.5" or 2.5" for phone backs!
Features:
★ Printed using latex inks on 3M 7 year grade vinyl and laminate. These will not fade!
★ 100% weather proof
★ Re-stick-able for up to 3 years!
★ Vibrant colors
Easy to apply.
Worldwide shipping available.
Artwork by AHSCO