Rare Vintage Nissan GT-R Long Jacket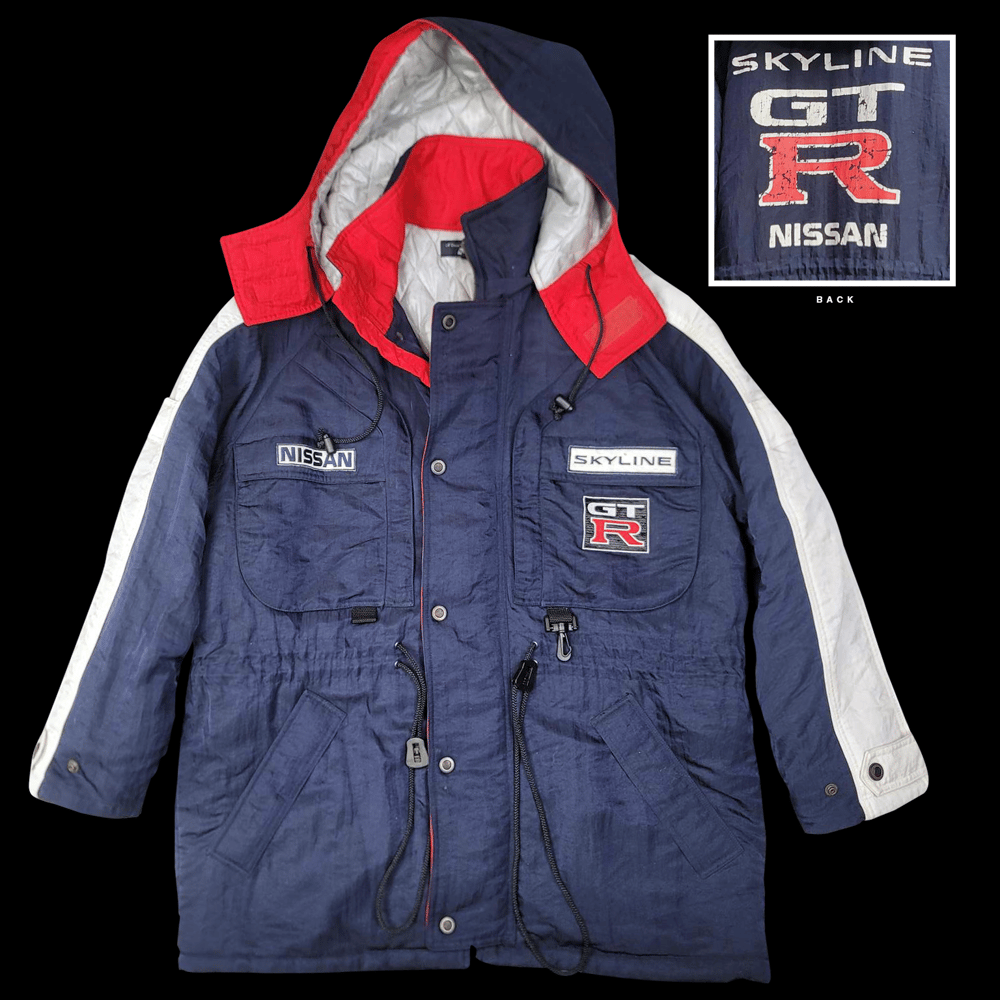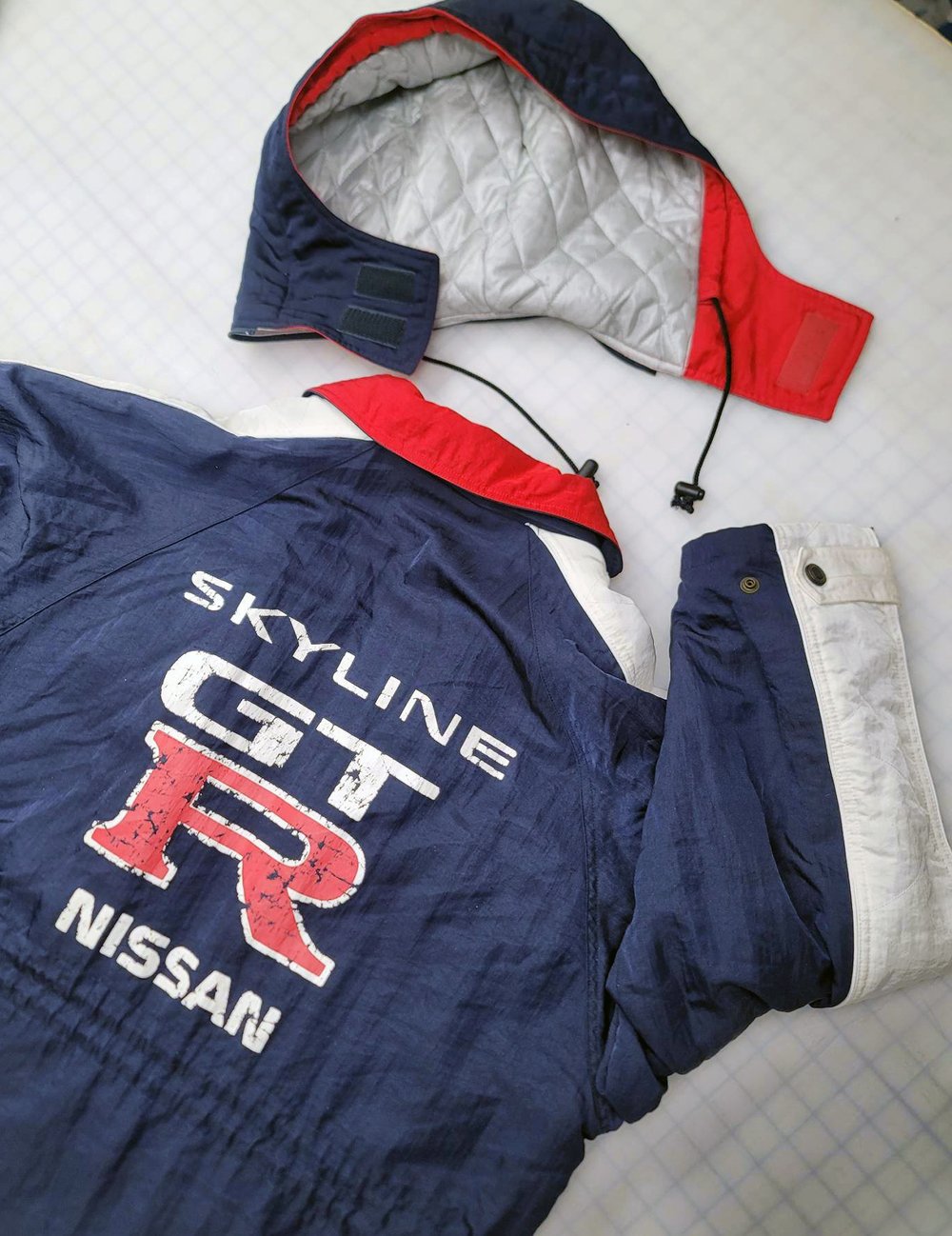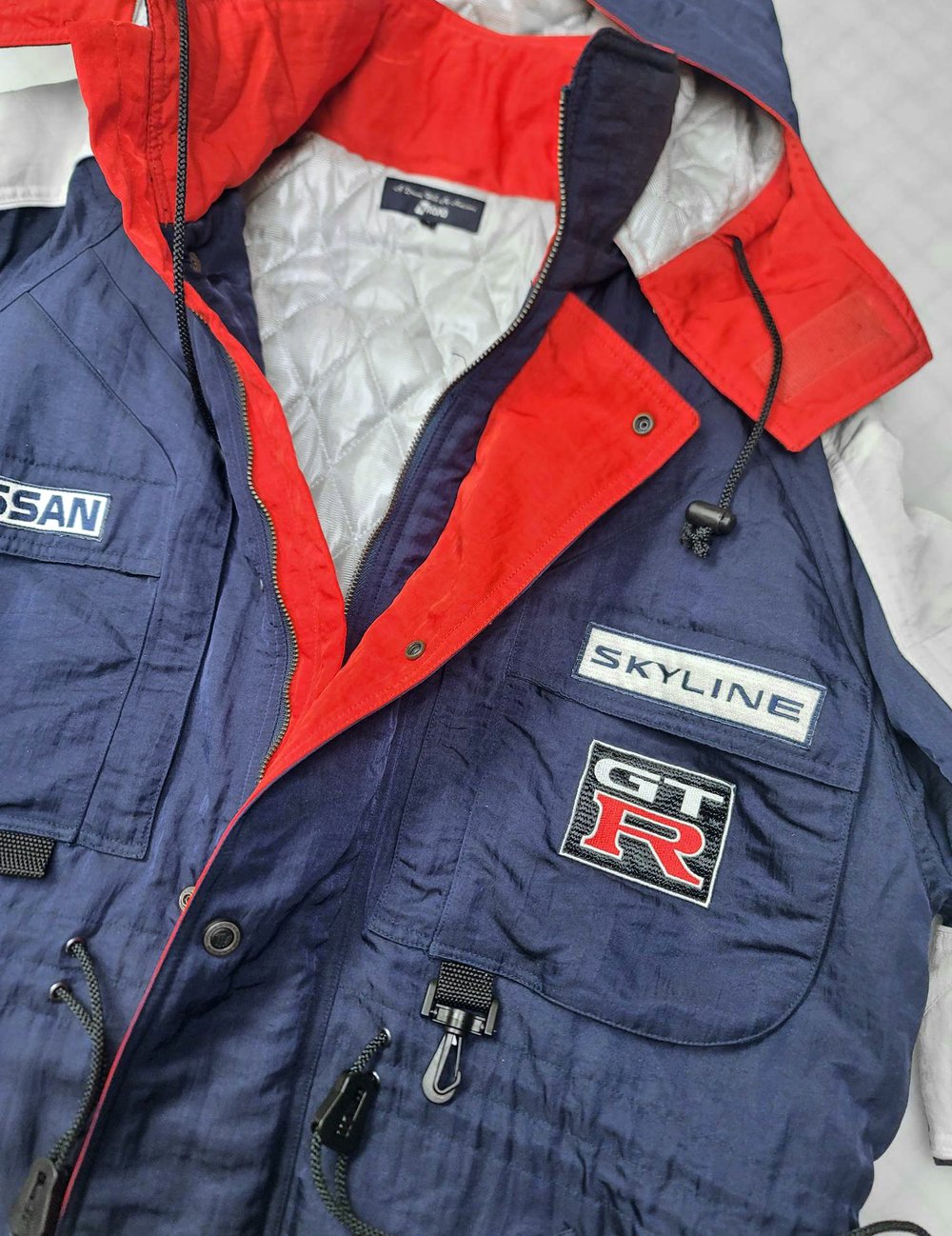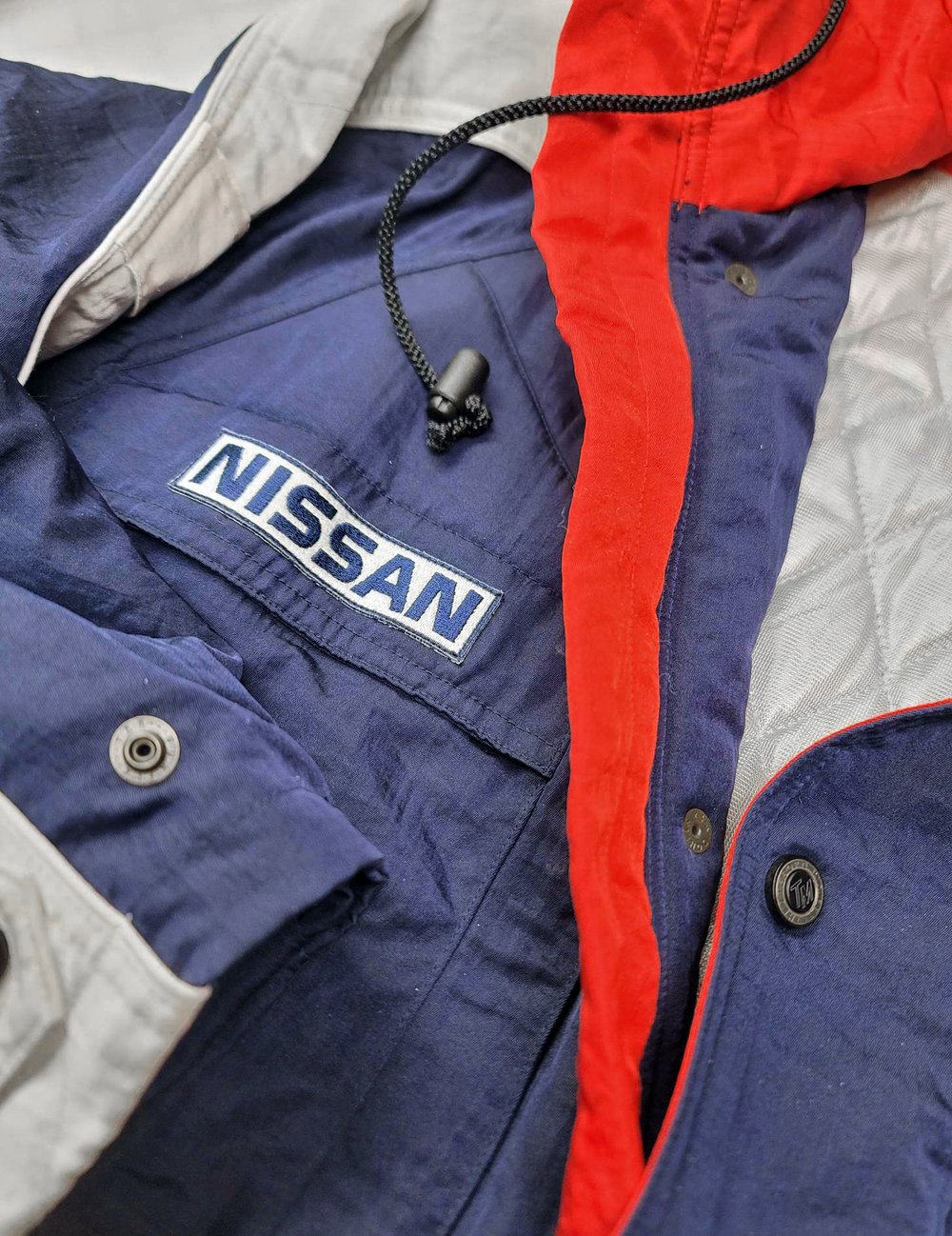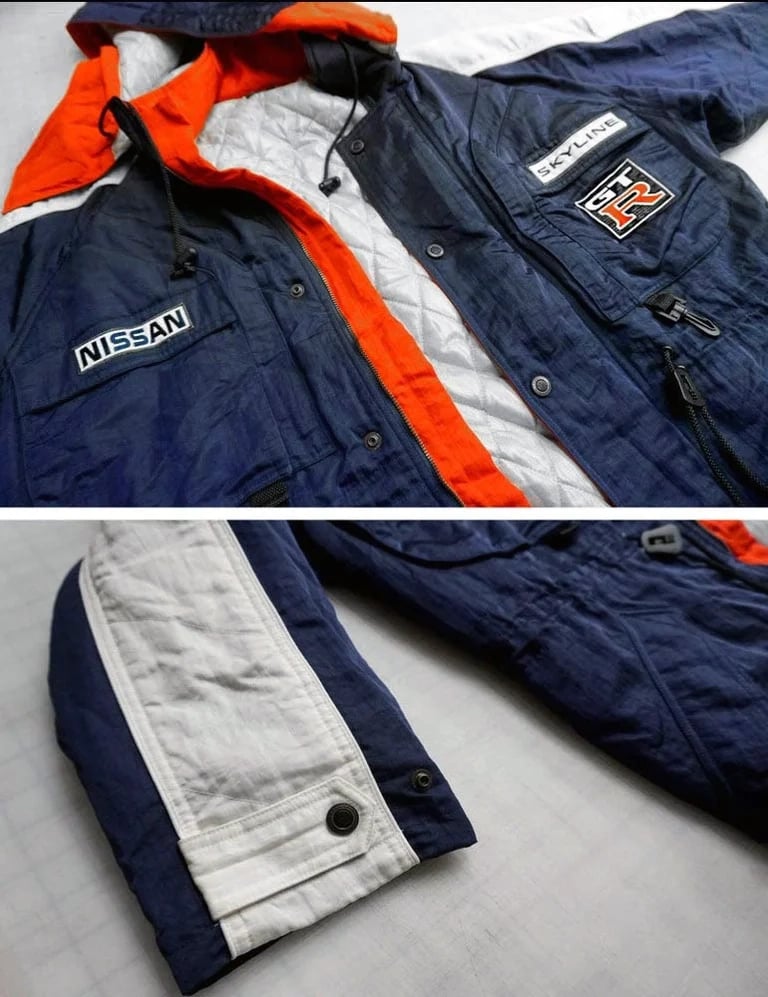 **ALL PRICING IN CANADIAN DOLLARS**
Ultra rare, vintage (Late 80's/1990's) authentic Nissan / N-road Skyline GT-R jacket.
This jacket is lined, quilted & warm! Featuring a removable hood, multiple pockets throughout, draw string waist & high quality materials with cool details! The buttons are engraved "Tesoro Mio" roughly translating to "my treasure". This is truly one of a kind. We have never come across another one.
Original motorsports wear imported from Japan. Navy blue, red & white in color. Silver diamond stitched interior.
Size LL (XL / 2XL) long jacket.
9/10 condition. Rear graphic has some cracking etc. but is not peeling & should last for years to come. No snags, tears, fraying or loose threads can be found.
Please see the sizing measurements below.
Sizing Measurements:
*Length: about 83 CM
*Width of a garment (armpit): about 71 cm
*Collar to sleeve length: 72 CM
Kelowna LOCALS get free shipping. Use the code "LOCALSONLY".
For more information or photos of the jacket please email us at [email protected]
Thank you!