Cobweb beanie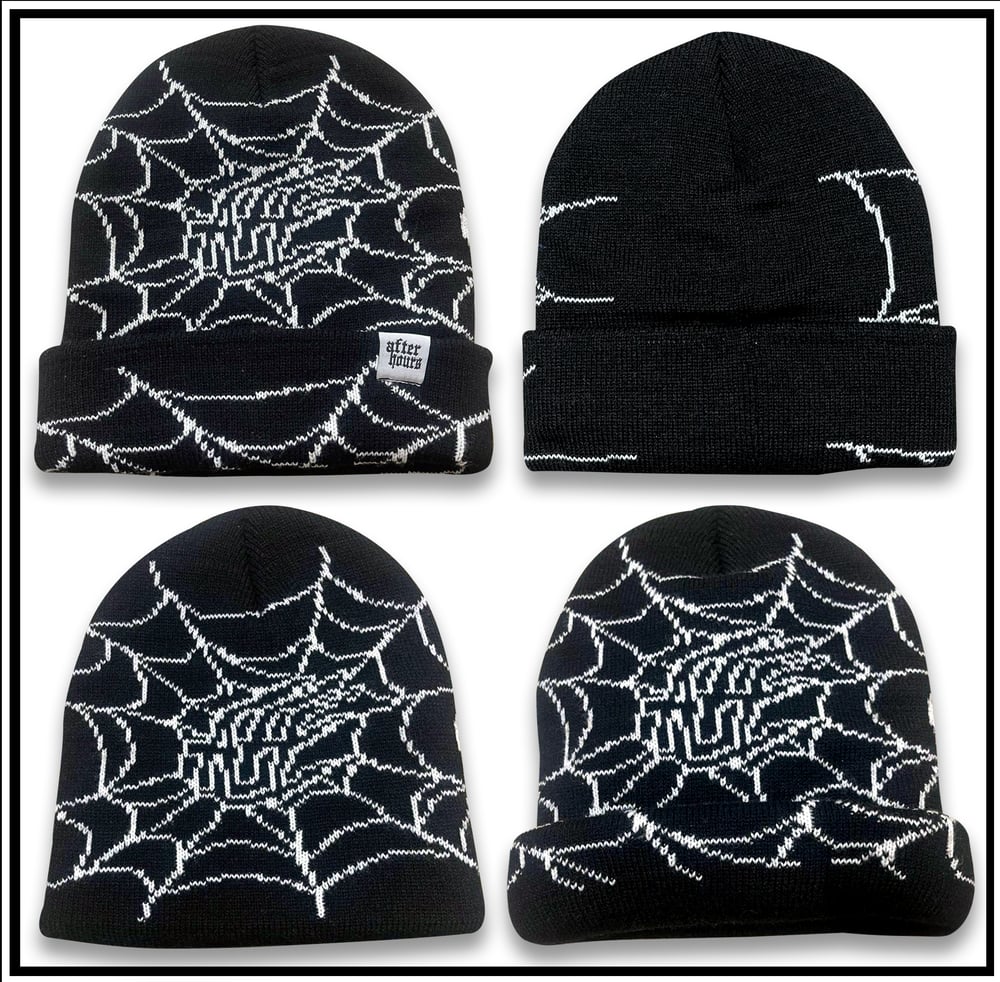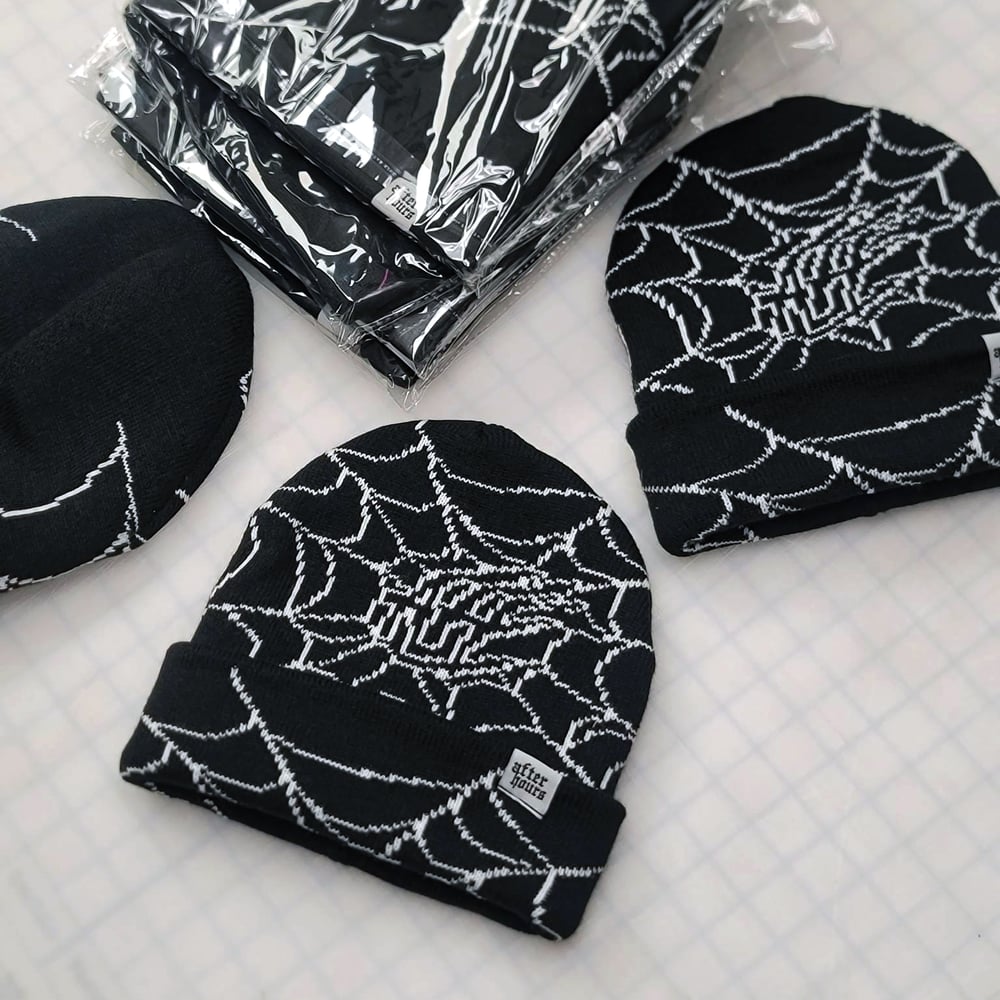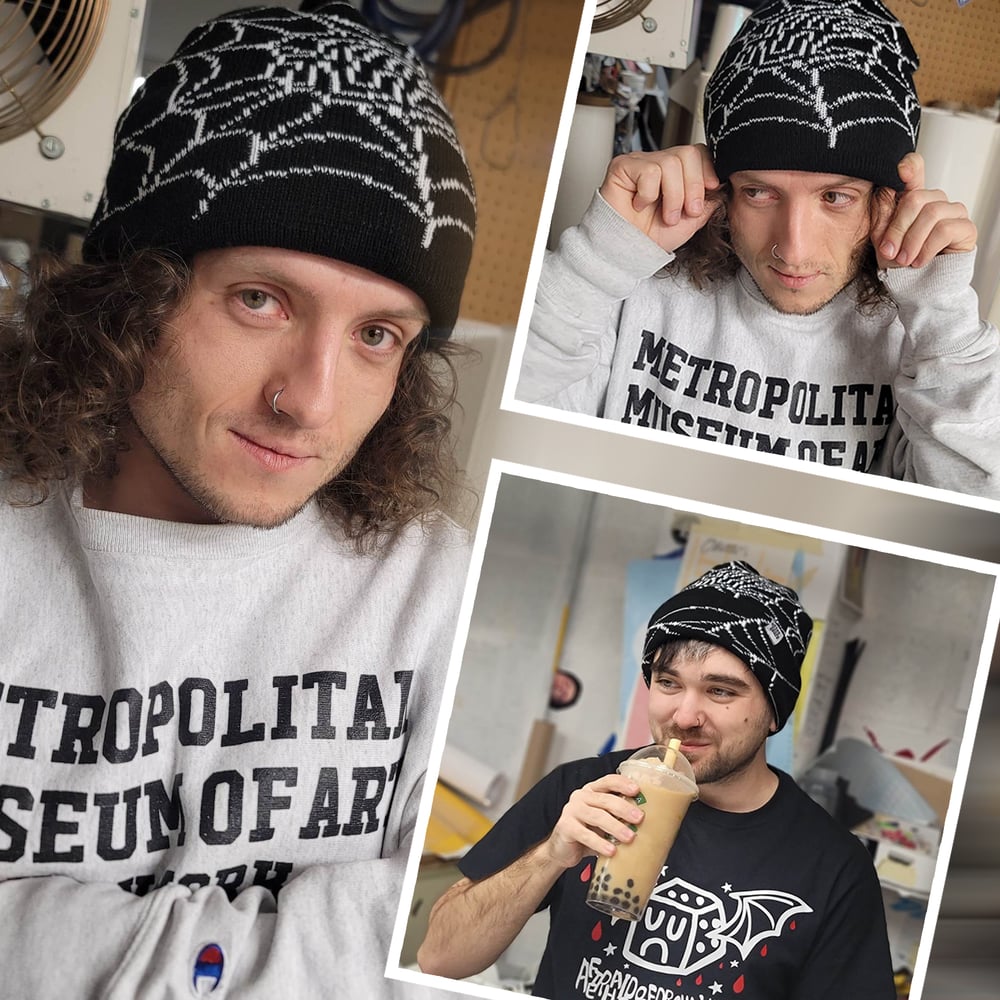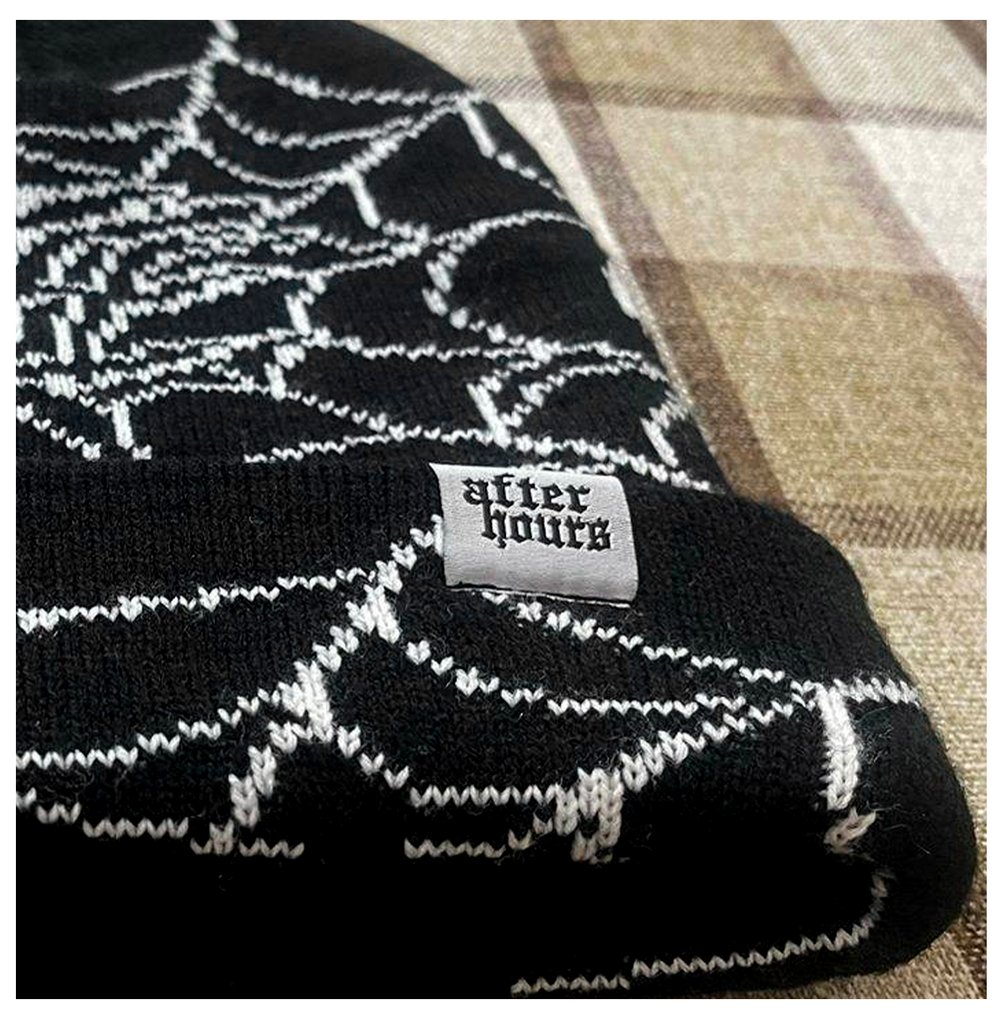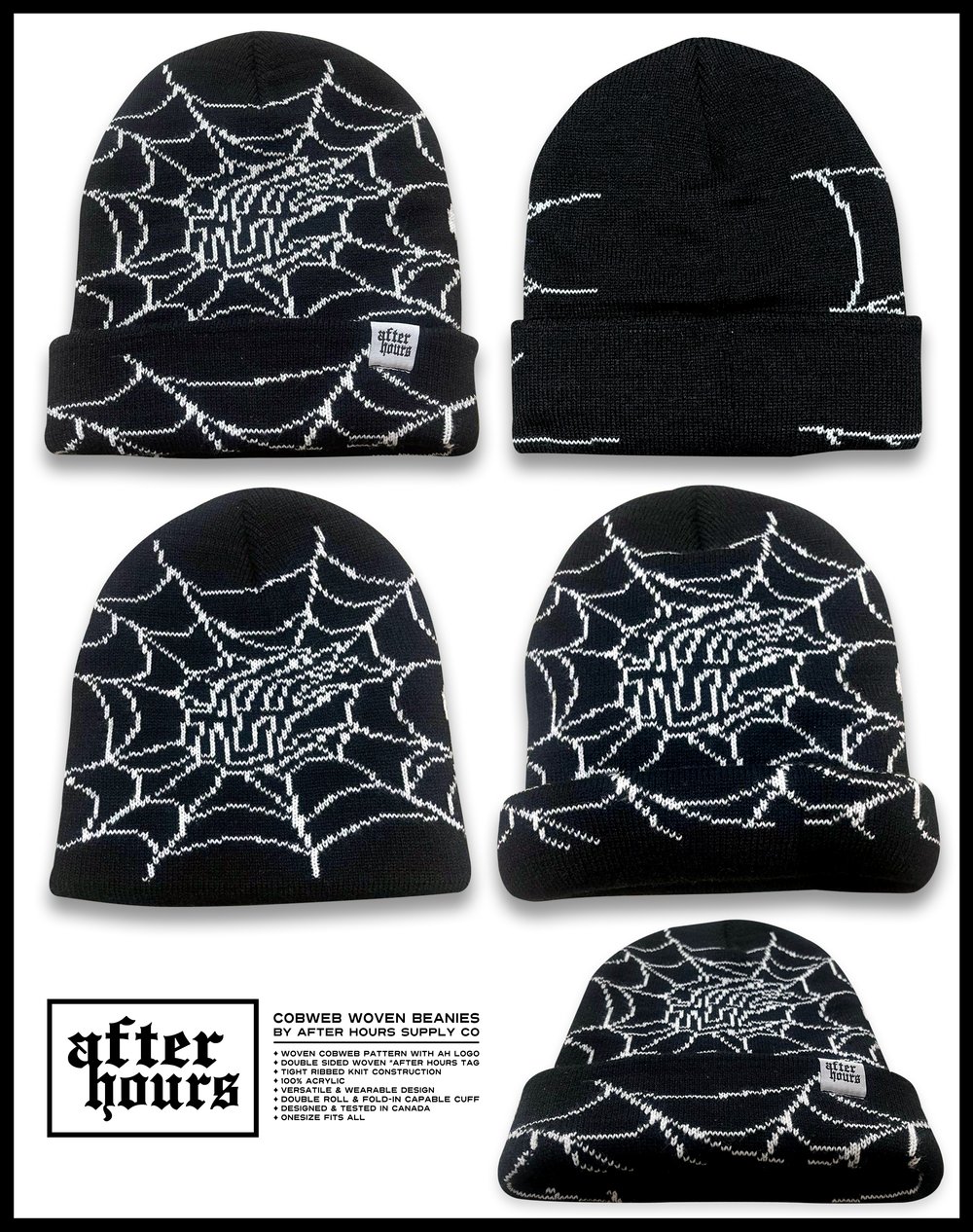 These limited edition COBWEB woven beanies are a first of their kind. Once sold out, these will not be re-stocked. A total of 30 pieces have been produced.
Prices are in CAD.
You can wear this beanie a multitude of different ways. Invert the fold for a Y2K foldless beanie look, double roll it like a sailor or just wear it regularly with our stylish tagged cuff.
However you wear it, this beanie is sure to keep your head warm & stylish this winter season. Black & white colorway is perfectly matched with any of our AH goods.
- Woven Spider web pattern with AH logo
- Double sided woven "After Hours" Tag
- Double thick & stretchable
- Tight ribbed knit construction
- Versatile & wearable design
- double roll & fold-in capable cuff
- One size fits most.
- 100% acrylic. Heavyweight.
AH die cut stickers included with order.
Imported garment. Designed & Tested in Canada