Canon Sure Shot - OWL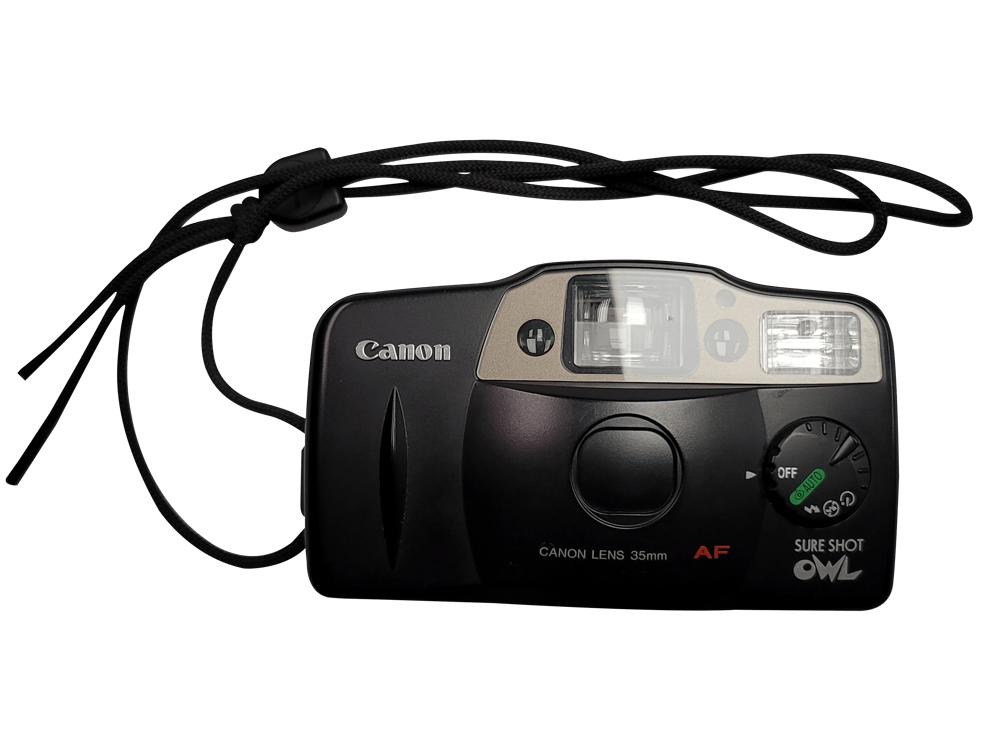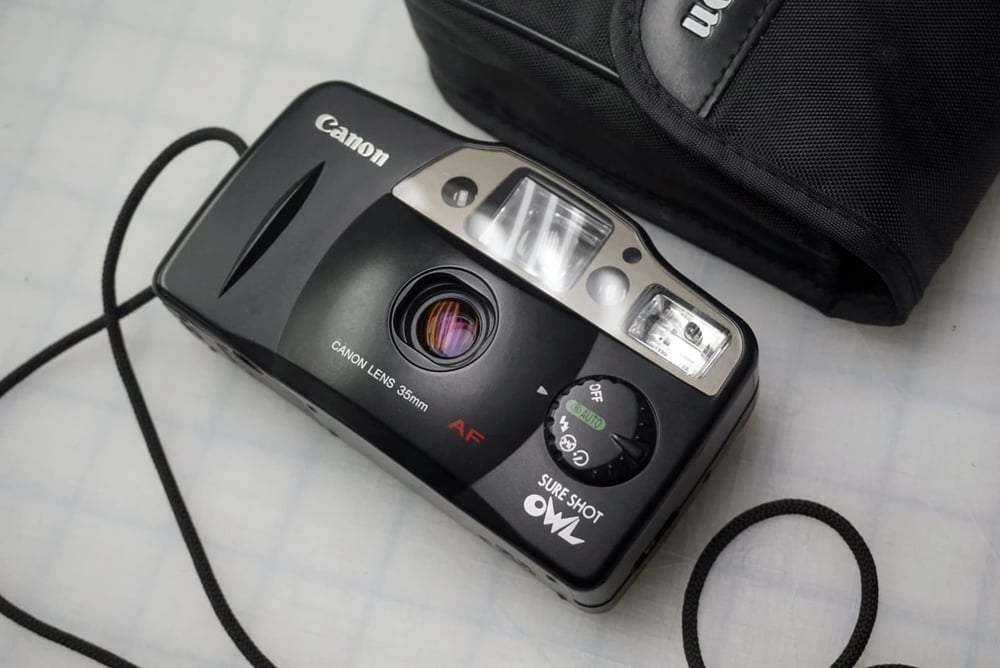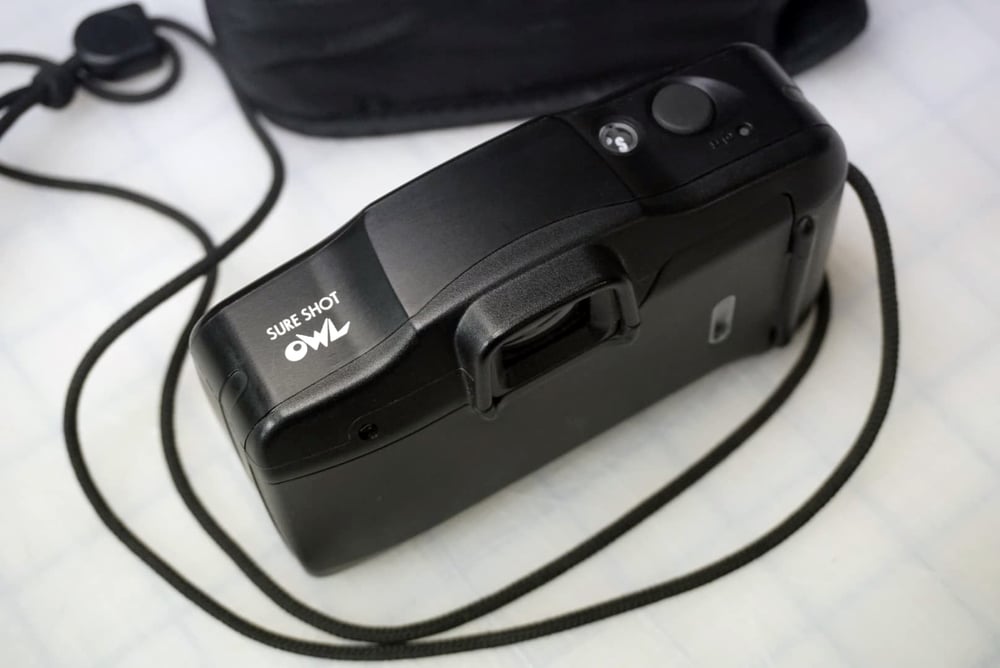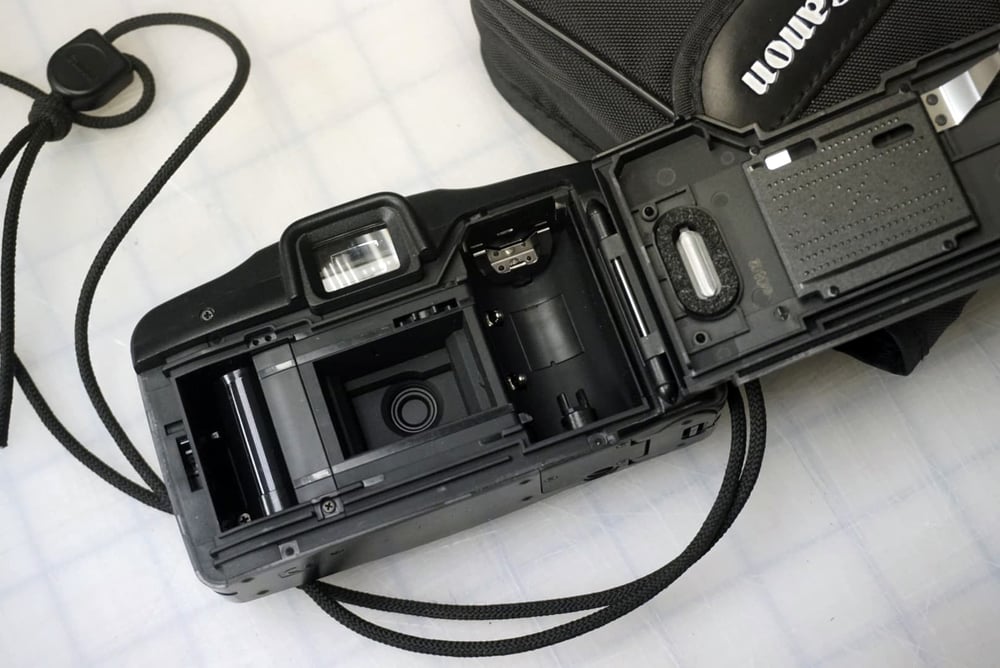 Rare Canon Sure Shot - OWL
35MM autofocus lens with manual flash adjustments.
- 35mm autofocus lense
- Serial No. 3202978
- Uses 2 - AA batteries
- Wrist strap & original case included
- Tested & functional
- Made in Japan
Excellent over all condition. VERY minor signs of use on body from age. Nearly perfect. Tested & working. Lens is in perfect condition.
Please inspect images carefully.
Prices in CAD. Batteries not included.
Comes with 1 roll of expired film.