2019 AUTHENTIC DANGLERS ~ SEASON OF THE WITCH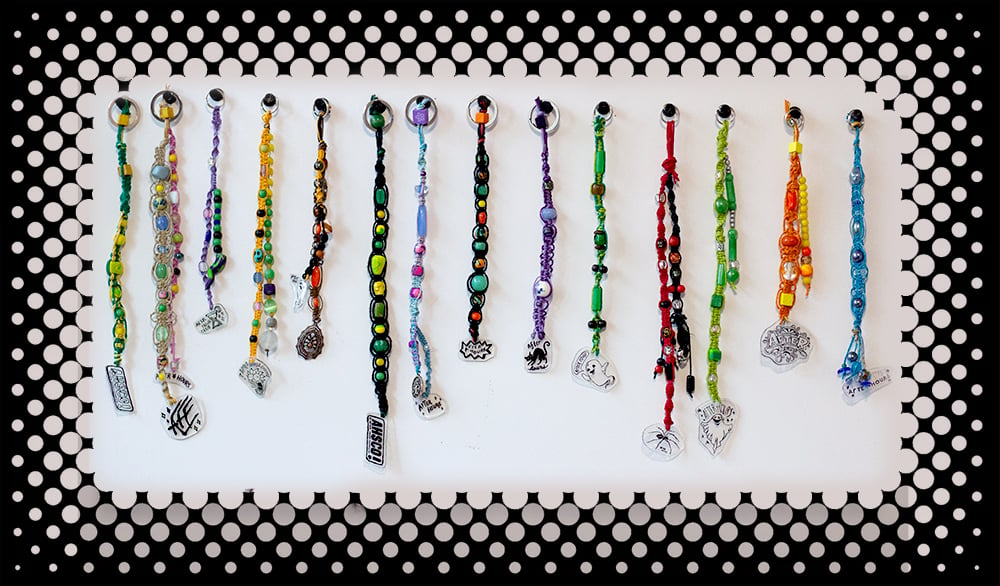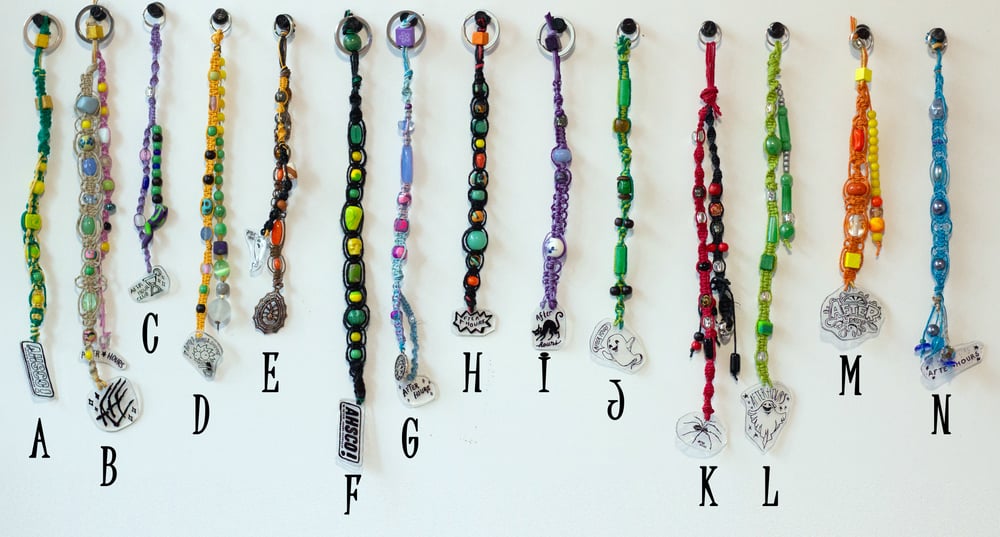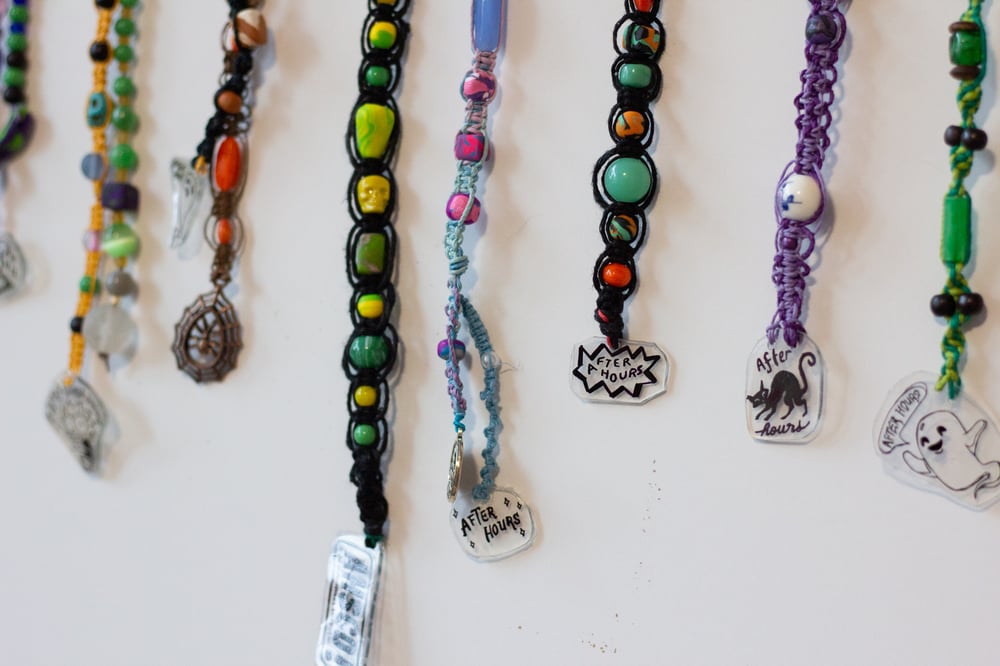 Collection #3 of 2019 Authentic Danglers - AHSCo hand-made keychains by Brooklynn Pickering. These are one of a kind, with hand drawn designs and hand made beads!
Only 1 of each available. Add style to your pocket.
A - AHSCo Speed
B - OG AH - SOLD
C - Aftr Hour Club - SOLD
D - Scream - SOLD
E - Lucky Charm - SOLD
F - A H S C O - SOLD
G - Sagittarius - SOLD
H - Neon Street- SOLD
I - Night Prowl - SOLD
J - Hello Ghost - SOLD
K - Arachnid - SOLD
L - Uplifter
M - Crushin'
N - Steely - SOLD
These keychains are 1 of 1 products made using hemp cord and treasure hunted beads. Only 1 of each will ever be available. Uniqueness and authenticity is important to us. Each Key chain ordered will receive a AH logo die cut decal in the package.
Orders outside of Canada please allow 2-4 weeks shipping.
Note that custom keychains can be made to suit your automotive style! For details or more information please contact us at [email protected] or via out contact button.